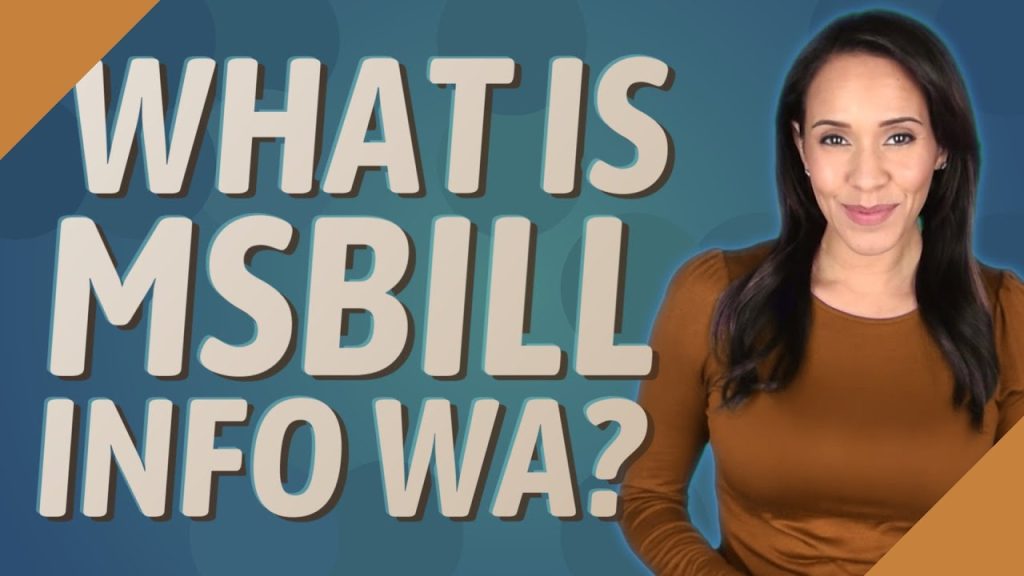 What is MSBILL INFO WA and How to Avoid It?
Have you ever seen a charge for "MSBILL INFO WA" on your credit card statement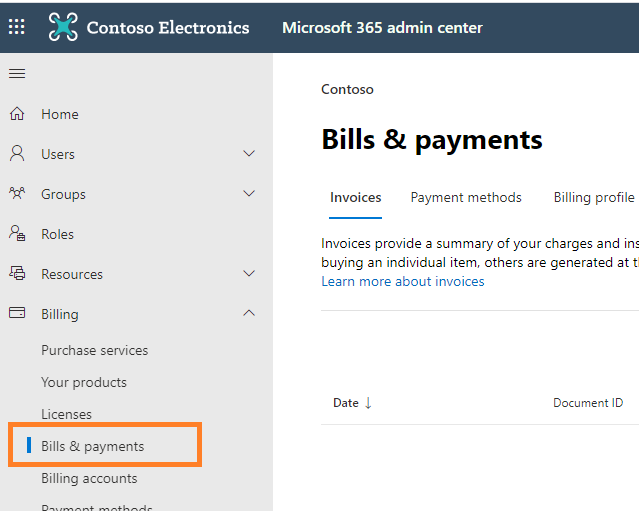 Have you ever seen a charge for "MSBILL INFO WA" on your credit card statement and been confused as to what it is and where it came from? If this describes you, know that you are not alone. Many customers have expressed unease or confusion upon discovering this unfamiliar business name on their bills.
Learn the signs of, and how to circumvent, MSBILL INFO WA by reading this page. How to avoid being the victim of fraud or unauthorised charges, as well as where to turn for assistance, will be covered.
Introduction
When a customer makes a purchase from Microsoft or one of its subsidiaries, the name MSBILL INFO WA will appear as the merchant on their credit card statement. Microsoft Billing Information Washington is the name of the city where the company's headquarters are located.
Depending on the type of Microsoft service or product being purchased, the MSBILL INFO WA fee could be valid. If you subscribe to Microsoft services like Office 365, Xbox Live, or Skype, MSBILL INFO WA may appear on your monthly bill.
A fraudulent charge could have been made in your name without your knowledge or consent from MSBILL INFO WA. It's possible that someone got your credit card details and used them to make a purchase from Microsoft. Another possibility is that you were duped into giving out your Microsoft account details, which were then used to make unauthorised purchases.
This article will teach you how to recognise and prevent unwanted MSBILL INFO WA charges. We'll explain where to find your order history, how to terminate recurring payments, how to dispute unauthorised charges, and other account management essentials.
How to Identify MSBILL INFO WA Charges
Depending on the type of purchase made, the billing currency used, and the credit card company used, MSBILL INFO WA fees could appear in a variety of formats on your credit card statement. Some possible manifestations of MSBILL INFO WA charges are as follows:
MICROSOFT *MICROSOFT 36 MSBILL.INFO WA
MICROSOFT *OFFICE 365 HOME MSBILL.INFO WA
MICROSOFT *XBOX LIVE GOLD MSBILL.INFO WA
You should first check your email for a confirmation or receipt from Microsoft that matches the charge amount and date if you see an MSBILL INFO WA charge that you don't remember making. When you make a purchase or begin a subscription, Microsoft will typically notify you through email at the address linked to your Microsoft account.
Sign into https://account.microsoft.com/billing/orders with your Microsoft account details if you haven't already done so and look for an email from Microsoft explaining the charge there if you can't locate one. Product names, order dates, payment methods, and billing addresses, among other order details, are all viewable there.
Microsoft customer service can be reached at https://support.microsoft.com/en-us/account-billing/how-to-investigate-a-billing-charge-from-microsoft-or-msbill-info-398c5328-364c-d5e4-ea8f-f5ad60562a93 if you still don't recognise the charge or have questions about it. They will be able to verify the charge, explain its purpose, and help you work out any problems or conflicts.
How to Avoid MSBILL INFO WA Charges
Recurring or automated MSBILL INFO WA charges may be incurred for services like subscriptions or renewals. Here's how to cancel or manage your Microsoft charges if you no longer want or need a product or service they provide:
Sign into your Microsoft account here: https://account.microsoft.com/services.
Select Manage next to the subscription you wish to cancel.
To stop future charges, click Cancel or Turn off automatic billing.
Depending on the subscription agreement, you may be entitled to a refund.
Some charges on your MSBILL INFO WA account may have been made in error or without your permission due to fraudulent activities including phishing, identity theft, or card skimming. These call for greater care and prompt action. How to avoid or report such accusations, and more recommendations.
Always double-check your credit card bills and let your bank or card issuer know right away if you see anything out of the ordinary. You can get assistance disputing the charge, stopping further charges, and even getting a replacement card from them.
Keep your online and offline banking details safe. Don't tell anyone your security questions, answers, PINs, or card numbers. Don't visit links or download attachments from people you don't know. Avoid doing financial transactions when connected to public or insecure Wi-Fi networks. Install anti-virus software and keep it up to date.
Keep an eye on your credit reports and scores to detect any fraudulent activity. At https://www.annualcreditreport.com/index.action you may request a free copy of your credit report once each year from each of the three major credit reporting agencies. If there are any unfamiliar accounts or enquiries, you should report them to the credit reporting agencies and the Federal Trade Commission.
Contact the FTC at https://www.identitytheft.gov/ if you think your personal information has been stolen. for help and information. They can aid in the formation of a recovery strategy, the initiation of a fraud alert or credit freeze, and the filing of a police report.
Conclusion
When a customer makes a purchase from Microsoft or one of its subsidiaries, the name MSBILL INFO WA will appear as the merchant on their credit card statement. It could be an authorised purchase of Microsoft software or services, but it could also be a fraudulent transaction performed in your name.
In this piece, we discussed how to spot unwelcome MSBILL INFO WA charges and stop them from going through. We went over where to find your order history, how to cancel recurring payments, how to dispute charges, and how to lock down your account.
Be watchful and proactive with regards to your credit card costs and internet safety. You can use Microsoft services and products without worrying about incurring unexpected charges by following the advice and instructions we provided.
We trust that you have learned something new from this article. Please use the comment box below to share your thoughts, ideas, and experiences regarding MSBILL INFO WA costs. Please feel free to get in touch with us. Your attention is appreciated.
You Can Also Read Here How Much Does a Pomeranian Dog Cost in India? A Complete Guide