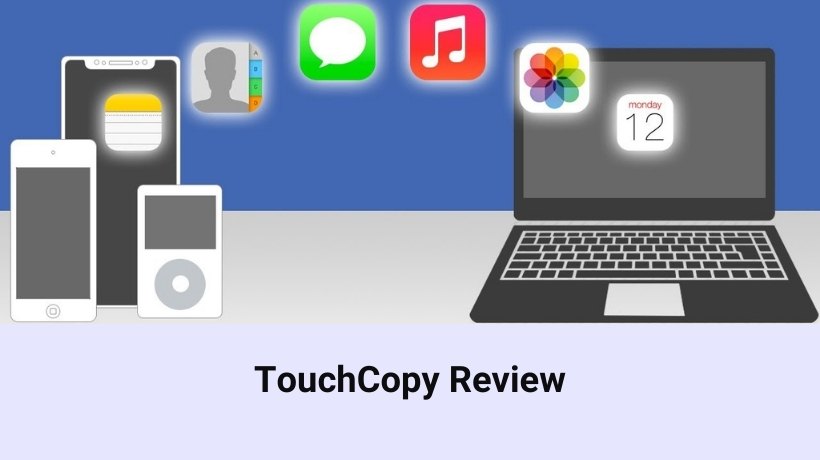 TouchCopy Review: The Ultimate iOS Management Tool for Your Devices
This piece will function as a guide to using TouchCopy as well as an overview of its capabilities.
Introduction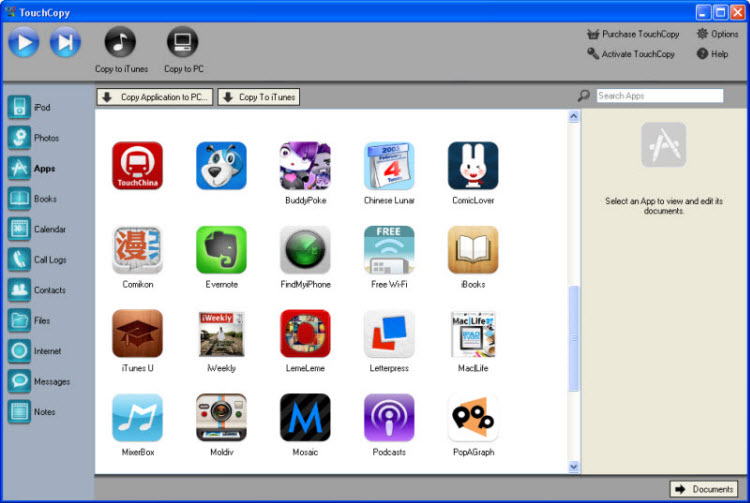 As our dependence on mobile devices increases, the need for a software that can help us manage and transfer data across iOS devices and computers becomes more pressing. TouchCopy is a management tool that makes it easy to copy and paste data across iOS devices, including text, photographs, and contacts. This piece will function as a guide to using TouchCopy as well as an overview of its capabilities.
What is TouchCopy?
Wide Angle Software has developed a tool called TouchCopy that allows iOS devices to be controlled from a PC. Multiple updates and enhancements have been made since its first release in 2008. TouchCopy, an alternative iOS administration programme to iTunes, allows users to easily copy and paste data across iOS devices.
Features of TouchCopy
TouchCopy is the greatest iOS management software since it provides all of the features you might need in a single, easy-to-use package. The following are its most distinguishing features:
Media Transfer Capabilities: TouchCopy's media transfer features allow you to save music, videos, photos, podcasts, audiobooks, and playlists to your computer from your iOS device. The user has the option of exporting a single song, a whole album, or a custom playlist.
Message and Call Log Transfer: TouchCopy is a useful tool for iOS users who want to transfer their call logs, iMessages, and text messages to a computer.
Contacts Transfer: TouchCopy makes it easy to transfer contacts from an iOS device to a computer. Users may manage their contact lists in the software by adding new contacts and updating existing ones.
Backup and Restore Options: You can back up and restore your iOS device with ease with TouchCopy. Users may create several backups, from which they can later restore individual files or the whole backup.
File Conversion Abilities: TouchCopy's customers may profit from the program's versatility thanks to its ability to convert files between a number of different formats. HTML, CSV, PDF, and TXT exports are also offered.
Device-to-Device Transfer Capability: TouchCopy streamlines the process of exchanging data between two iOS devices, allowing users to do it with ease. This feature is very useful for transitions to new hardware.
Media File Organization and Editing Options: Tools for Organising and Editing Audio, Video, and Other Media Files Audio, video, and other media files may all be managed and edited with the help of TouchCopy's many features. Users have the option of modifying metadata, album art, and other features.
Integration with iTunes: Thanks to TouchCopy's connectivity with iTunes, synchronising and organising content on multiple computers and iOS devices is a breeze.
Ease of Use and User-Friendly Interface: TouchCopy's user interface is simple and intuitive, making it a delight to use. The software is accessible to anybody without specialised knowledge or instruction.
How to Use TouchCopy?
Use of TouchCopy is straightforward. Below, I will describe how to make use of it in depth.
Download and Install TouchCopy: TouchCopy is available for download and installation on personal computers from the Wide Angle Software website.
Connect Your iOS Device: You may do this by plugging a USB cable into your computer and your iPhone, iPad, or iPod touch.
Select Your Data: Just Pick Some Numbers Select the files you want to save on your computer. Songs, albums, playlists, media files, text messages, and phone numbers may all be individually chosen.
Start the Transfer:  Just hit the "Copy to PC" button to get moving.
Choose Your Destination Folder: Choose a destination on your hard drive to store the information. Either a new folder may be created, or an existing one can be selected.
Wait for the Transfer to Complete: When the process is finished, you may unplug your iOS device from your computer.
Pros and Cons of TouchCopy
Pros:
Designed with the user in mind
Powerful tools for iOS device administration
Simple save and load utilities
Rapid transmission of data
Superior assistance for customers
Cons:
The premium version lacks access to some features.
There's no way to send files wirelessly
Pricing and Availability
The Wide Angle Software site offers a free download of TouchCopy. The free version enables users to upload up to 50 images or videos and 100 songs. Users need to buy the programme in order to have access to all of its functions.
The entry-level price of TouchCopy, for a single user, is $29.99. There are also corporate and family plans to choose from.
Customer Support
TouchCopy has first-rate help desk services. Users may contact customer service by sending an email, calling, or chatting online. The website also has a detailed FAQ section, user instructions, and tutorials.
Conclusion
In conclusion, TouchCopy is the best iOS management application available, with a plethora of options for copying and pasting data from your iOS device. Its user-friendliness and rapid data transmission rates make it a valuable tool for administering iOS gadgets, and the UI is clean and straightforward. TouchCopy is highly recommended for anybody searching for an effective means of managing iOS devices because to its extensive feature set, user-friendliness, and great customer service. Please give TouchCopy a try and let us know what you think.