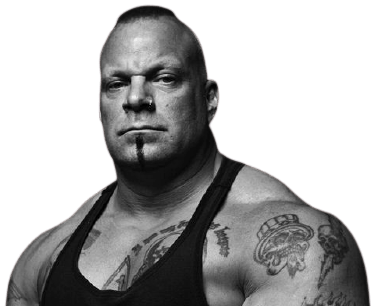 Mel Chancey: From Gangster to Guardian Angel
Read on as we delve into the life of Mel Chancey, a man whose faith in God and desire to serve others led to a complete turnaround.
Introduction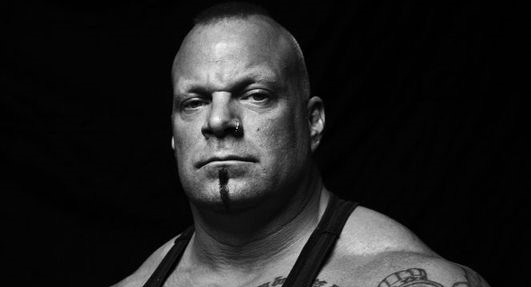 Have you ever been curious about the path that led a former president of the Hells Angels to become a Christian and an expert on health and fitness? If so, you're certainly not alone. Mel Chancey's extraordinary turnaround from renowned criminal to guardian angel has piqued the interest of many.
Mel Chancey was born on May 22, 1969, in Chicago, Illinois. He spent his childhood among gangs, drug dealers, and the homeless. At the age of 16, he quit school to take a job as a bouncer at a local nightclub. He had an intense interest in the Hells Angels, a motorbike gang known for its criminal actions.At 19, he became the club's youngest member, and at 23, he was the club's youngest leader in Chicago.
Mel Chancey's life as a Hells Angel was one of crime and brutality. His criminal history included drug dealing, extortion, and gun violence. He had many detractors and competitors, both in and out of the club.Over the course of more than a decade, he was arrested several times and spent inside bars, where he experienced bigotry, isolation, and sadness.
Mel Chancey's spiritual epiphany in jail was the turning point, though. He sought God's forgiveness and direction via prayer, and in doing so discovered an inner calm and contentment he'd never previously known. He cut ties with the Hells Angels and set out to reinvent himself. He gave up smoking, drinking, and narcotics in favour of exercise, healthy eating, and meditation.He started a podcast, became a motivational speaker, and a philanthropist after leaving the competitive bodybuilding scene.
Read on as we delve into the life of Mel Chancey, a man whose faith in God and desire to serve others led to a complete turnaround.
How Mel Chancey joined the Hells Angels
Ever when Mel Chancey first saw the Hells Angels riding their motorcycles through the streets of Chicago, he was fascinated by them. He admired how strong and united they were. His aspiration was to join them in their culture.
The nightclub where he worked as a bouncer was where he first encountered some club members. Because of his positive demeanour, they asked him to join them. As time went on, he progressed from "guest" to "prospect," meaning he was trying to earn membership but had yet to do so.
Whatever the club's bosses needed him to do, he did it, whether it was collecting debts, battling competitors, or running errands. He was also involved in criminal enterprises, such as drug trafficking, gun smuggling, and armed robbery. He took no prisoners in doing what had to be done to get membership in the exclusive group.
He made such an impression on the club president that he was quickly elevated to the position of executive assistant. His peers came to hold him in high esteem and show him nothing but loyalty.At the tender age of 23, he assumed the role of chapter president for the Chicago area.
The crimes and violence that Mel Chancey was involved in
Mel Chancey held a position of great authority and responsibility as the head of the Hells Angels motorcycle gang. He was in charge of running the club, looking out for its interests, and fending off any threats that could arise. He had to keep up his image as a ruthless criminal as well.
He got himself into a lot of legal difficulty and physical harm by engaging in a variety of criminal activities. He recalled a number of different events, including:
Taking aim at intruding biker gangs and firing shots at them.
Assaulting a man who had insulted him in a pub.
Taking hostage and torturing a money-owed narcotics dealer.
Having an informant's automobile set on fire.
Engaging with gunfire with the authorities when they raided his hangout.
He admitted that bringing harm to others was not something he looked forward to doing, but that he saw himself with no other option. Following the club's motto of "live free or die," he claimed he was doing what he had to do order to stay alive.In his own words, he was ready to lay down his life for his brothers.
How Mel Chancey was arrested multiple times and spent over a decade in prison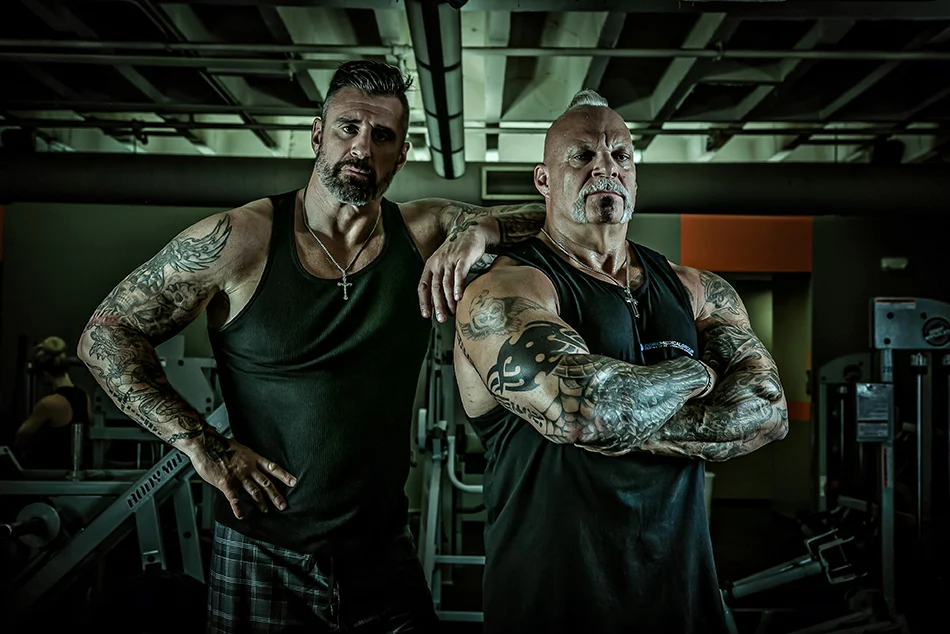 Mel Chancey's life of crime was ultimately his undoing. Many different crimes, including assault, violence, handgun possession, drug distribution conspiracy, racketeering, and more, led to his repeated arrests.
He was incarcerated for over a decade and through a lot of obstacles and difficulties during that time. There were also:
Having no contact with his loved ones.
Being singled out as a target by other inmates looking for a fight or an opportunity to take advantage of him.
The guards and the institution treated him poorly because of his colour and his political beliefs.
Because of his feelings of remorse and sorrow, he has become despondent and suicidal.
He rated prison as the absolute worst place he'd ever been. He felt like he was in hell, with no future and no point in life, he added.He expressed deep-seated disdain for one's own existence.
How Mel Chancey had a spiritual awakening in his cell
A spiritual epiphany in prison altered the course of Mel Chancey's life. He recounted the incident, saying it occurred as he was resting on his bunk feeling down and depressed. A voice, he said, told him to pray within his head.
He claimed he was a complete novice to prayer but was willing to give it a shot. He claimed he prayed by shutting his eyes. He claimed to have prayed to God for help and forgiveness. He claimed he had apologised to God for his wrongdoings and vowed to make amends.
After he finished praying, he felt a warmth in his chest, he claimed. He reported feeling a sense of calm and contentment he'd never before known. A huge burden has been removed off his shoulders, he remarked.According to him, it was like a new beginning.
He claimed that his conversion to Christianity occurred at that precise moment. He claimed that he began attending worship services, reading the Bible, and engaging in Bible study. He claimed to have realised God's unending favour and purpose for his life.He felt a calling from God and wanted to do all he could to help others.
How Mel Chancey changed his lifestyle and mindset after leaving prison
After Mel Chancey had his spiritual epiphany, he continued to change. He had already begun to alter his behaviour and outlook before he was released from prison. Among the various things he did to better himself and his circumstances were:
He finally kicked his long-term drug, alcohol, and tobacco habits.
He maintained his health, fitness, and composure by embracing exercise, proper eating, and meditation.
He uprooted and moved to Florida, where he discovered a new community and exciting new chances.
marrying Jennifer, who had always been there for him and loved him no matter what.
He followed his interest in bodybuilding, which helped him gain self-esteem, self-control, and respect.
He expressed his appreciation to God for giving him a second chance. He claimed he planned to make the most of his situation by being optimistic and industrious.He expressed a desire to fulfil his roles as a husband, parent, friend, and member of society.
The achievements and projects that Mel Chancey has been involved in since his transformation
Not only has Mel Chancey improved his own life, but he has also impacted the lives of countless others. Since his metamorphosis, he has been involved with numerous successful endeavours and noteworthy undertakings, including:
Becoming an IFBB/NPC promoter and ambassador allowed him to spread awareness of bodybuilding and help young athletes get started.
By joining Core Medical as a managing partner, he was able to offer hormone replacement therapy and other wellness services to his clientele.
He decided to become a motivational speaker so that he could help others learn from his experiences and push themselves to succeed.
Becoming a podcast presenter allowed him to conduct in-depth interviews with famous people on a wide range of themes, including health, business, spirituality, and fitness.
He was pleased with his progress thus far, he remarked. He expressed an interest in using his prominence for good in the world.He claimed he was on a mission to encourage others to fulfil their potential and experience life to the fullest.
Conclusion
Mel Chancey is a fantastic role model for anyone looking for inspiration in overcoming adversity and moving forward with thankfulness, self-control, and belief in one's own potential. Many people now consider him a hero after he transformed from a gangster.
He became the Hells Angels' youngest ever chapter commander in Chicago when he was only 23 years old. He got himself into a lot of legal difficulty and physical harm by engaging in a variety of criminal activities. He spent over a decade in prison after being caught numerous times.
After praying to God for forgiveness and direction in his cell, he had a profound spiritual transformation. He cut ties with the Hells Angels and began a new life. He gave up smoking, drinking, and narcotics in favour of exercise, healthy eating, and meditation.
You Can Also Read Here TeachTown: A Fun and Effective Way to Learn Online