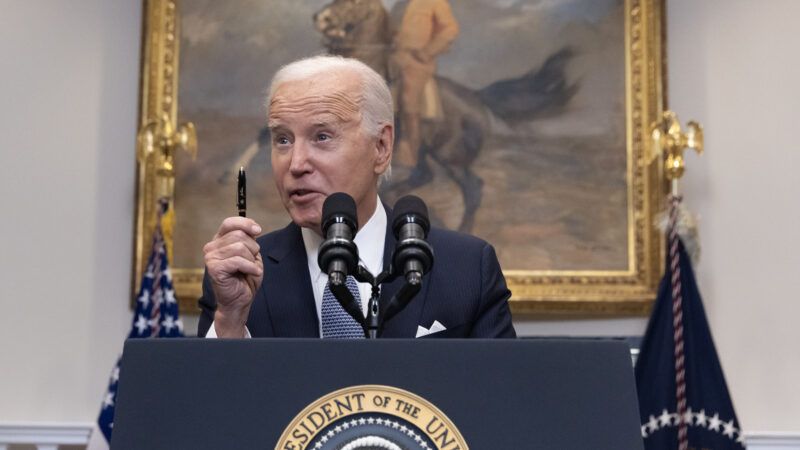 How Biden's Student Loan Policies Could Affect You
It's understandable if the millions of Americans who have taken out student loans are worried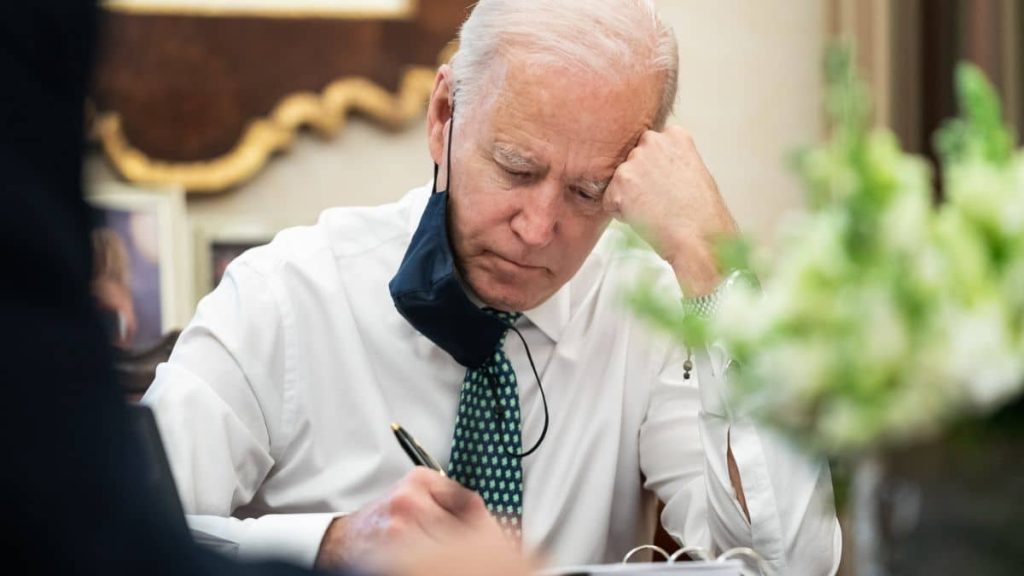 It's understandable if the millions of Americans who have taken out student loans are worried about how Joe Biden's policies would affect them if he were president. Biden has suggested and implemented a number of measures to reduce the financial strain placed on borrowers of student loans. These include implementing a new income-driven repayment plan, erasing $39 billion in student debt for over 800,000 borrowers, and extending the payment freeze and interest waiver until January 2022. Read this post to find out what these policies involve and how you might possibly benefit from them.
Payment Pause and Interest Waiver
As one of his first acts in office, Biden extended the moratorium on federal student loan payments and interest until January 31, 2022. Your federal student loan balance will not increase in interest or principal until that time, and there will be no payments due from you. As part of the CARES Act, a stimulus package designed to help Americans deal with the economic impact of the Covid-19 pandemic, this legislation was first introduced in March 2020 under former President Donald Trump. Its original expiration date was September 2020, but Trump and Biden extended it multiple times.
The deferment of payments and interest will be applied to all federal student loans owned by the federal government, including Direct Loans, FFEL Programme loans, and Perkins Loans. Commercial lender and school-held Perkins Loans and private student loans are excluded. Check the website of your loan servicer or sign in to your StudentAid.gov account if you are unsure about the kind of loans you have.
You don't need to do anything to take advantage of the payment suspension and interest waiver. During this time, however, you can continue making payments on your federal student loans if you so want. In the long run, this could help you pay less interest on your loan by lowering your principal sum. If you like, you can also make partial payments or pay off individual loans.
The freeze on payments and interest will be lifted temporarily until January 31, 2022. Federal student loan payments must be resumed in accordance with your established repayment plan after that date. Your loan servicer is required to provide you at least 21 days' notice before your payment schedule resumes. If your contact information or financial situation has changed since the epidemic began, be sure to let your loan servicer know.
Student Debt Cancellation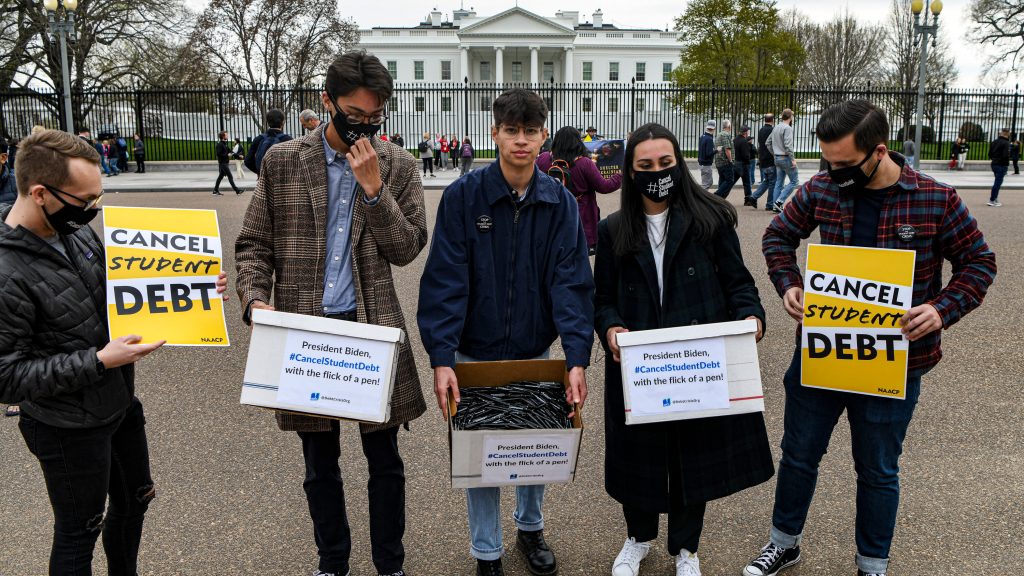 Biden has also announced a policy that will erase $39 billion in student loans for more than 804,000 borrowers who were previously ineligible for debt cancellation due to administrative mistakes or miscounts made by loan servicers. No of how much you owe, your monthly payments under an income-driven repayment plan will be determined by your income and family size. You can get the rest of your student loan debt waived once you've paid on time for a specified number of years (often 20 or 25).
Loan servicers failed many borrowers who registered in these programmes by failing to properly monitor their progress or by failing to count some payments that were eligible for loan forgiveness. Forgiveness eligibility was not retroactively extended to borrowers who made late or partial payments, delayed their loans before 2013 or entered forbearance. As a result, they overpaid or failed to make their debt forgiveness deadline.
The Department of Education stated in July 2021 that it will forgive the remaining debt of borrowers who had already made the required payments towards forgiveness. Any month in which the borrower made a payment (even if partial or late), any month in which the borrower deferred their loans prior to 2013 (except for those who deferred while in school), any month spent in economic hardship or deferment due to military service on or after January 1, 2013, and any month in which a borrower had spent at least 12 consecutive months or 36 cumulative months in forbearance will be counted.
Direct Loan and Federal Family Education Loan (FFEL) Programme borrowers, as well as Parent PLUS loan borrowers, are eligible for debt cancellation. Commercial lender and school-held Perkins Loans and private student loans are excluded. The Department has stated that it will send out emails and letters to qualifying borrowers in the coming weeks, and that the borrowers would not be required to take any more steps in order to get the loan forgiveness. The debt relief will not have any negative effects on the borrower's credit rating or tax situation.
The debt cancellation is a one-time relief measure that will have a negligible impact on the estimated $1.7 trillion in outstanding student loan debt in the United States. Debt cancellation of $10,000 or $50,000, which Biden and some Democrats have advocated or supported, would apply to a larger group of borrowers and would need approval from Congress. It's a little move, but it will help over 800,000 debtors reduce their debt and save money in interest payments.
New Income-Driven Repayment Plan
Biden has also proposed a new income-driven repayment plan that will make paying back federal student loans simpler and more affordable for some borrowers. SAVE (Saving on a Valuable Education) is a programme that will allow borrowers to make monthly payments on their student loans that are only 5% of their discretionary income (income above 150% of the poverty level). The remainder of their loans will be cancelled when they have made payments for 10 years.
New borrowers for federal student loans after July 1, 2023, will be subject to the new approach. Existing borrowers and new loan applicants will be exempt from this change. Existing borrowers who have not earned forgiveness under another scheme have the option of switching to the new plan. Neither private student loans nor FFEL Programme loans nor Perkins Loans held by commercial lenders or schools will be affected by the new scheme.
Borrowers with low to moderate incomes and high debt amounts will benefit from the new plan since they will have lower monthly payments and their loans would be erased sooner. A borrower with a $30,000 annual income and a $50,000 federal student loan debt would pay $94 per month under the new plan, as opposed to $188 per month under the present scheme. Their remaining debt of $33,000 would be cancelled after 10 years, up from $25,000 under the current arrangement.
Borrowers who work in the public or nonprofit sectors will also benefit from the new plan because they will be eligible for both the PSLF and the new plan. If you work full-time for a PSLF-eligible company (such the federal government or a 501(c)(3) nonprofit) and make 120 qualifying payments (10 years) on your federal student loans through an income-driven repayment plan, the remaining balance of your loans will be forgiven after 25 years. Borrowers who work in public service or the nonprofit sector will have their loans cancelled after 10 years at a reduced monthly payment under the new proposal.
Borrowers with high salaries but modest debt amounts will not profit from the new plan since they would have to pay more each month and will have their loans forgiven later or not at all. Under the revised plan, a borrower with a $100,000 annual income and a $20,000 federal student loan debt would pay $354 per month, up from the current $212. Both strategies would result in full debt repayment within 10 years.
Borrowers who are nearing loan forgiveness under another income-driven repayment plan will not benefit from the new plan because switching to the new plan will reset their payment count and delay the forgiveness date. If a borrower switches plans after making 100 payments under the current plan with 20 payments left until forgiveness, for instance, the borrower would have to begin making payments again from the beginning with 120 installments.
The new plan is just a suggestion at this point, not something that has been finalised or put into action. Biden included it in his budget proposal for FY2023 that he sent to Congress in May 2021. The proposed budget and legislation need to be passed by Congress before the new plan can be implemented. Republicans and several Democrats who disagree with the plan's cost or breadth could delay the process by months or perhaps years.
Conclusion
The impact of Biden's proposals on student loans will vary from person to person and from circumstance to circumstance. You may save money and have more time to plan for payback if your payments are suspended and interest is waived until January 2022. If you were supposed to earn debt forgiveness through an income-driven repayment plan but didn't because of paperwork mistakes or missed payments, your loans could be forgiven.
If you have a low or middle income and a large amount of debt, or if you work in the public or nonprofit sectors, you may qualify for the new income-driven repayment plan. However, you may not benefit from these policies if you have high income and a low debt balance, or if you are already close to getting your loans forgiven under another income-driven repayment plan, or if you have private student loans, FFEL Programme loans, or Perkins Loans held by commercial lenders or schools.
You Can Also Read Here Nicholas Crown: The Billionaire Behind the Crown Resorts Empire