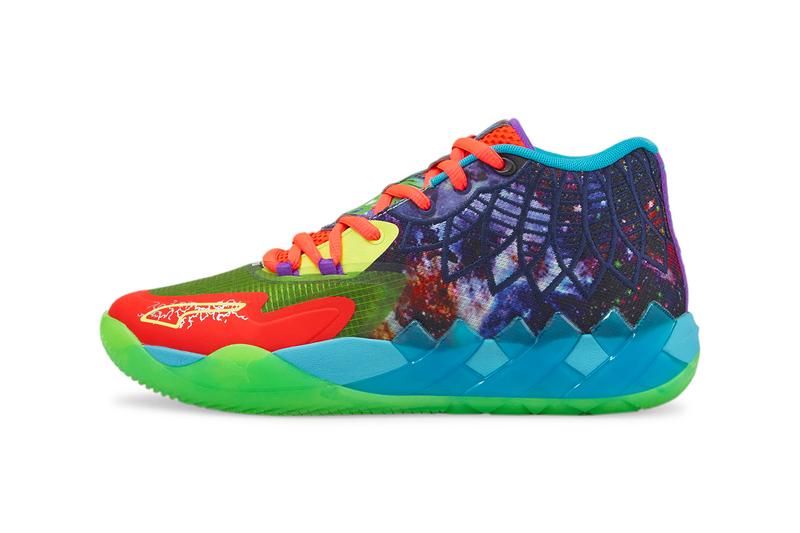 How are LaMelo Ball Shoes Made, How Do They Work, and Where Can I Buy Them?
Let's take a look at how LaMelo Ball Shoes are made and how well they work, as well as where to buy them and how to order them from the UK with ForwardVia.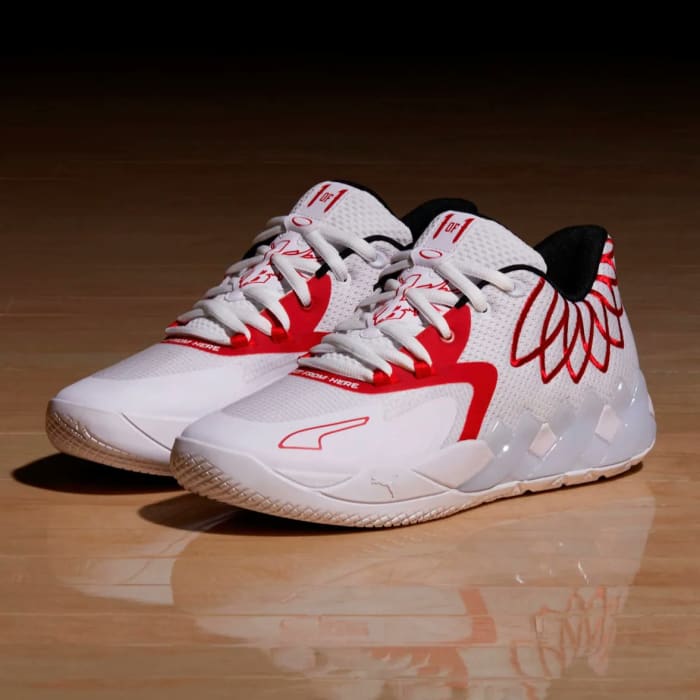 Since coming back to the performance basketball footwear market in 2018, Puma has never let down basketball fans. The company got off to a great start by signing Charlotte Hornets point guard LaMelo Ball and releasing his first signature shoes during the highly anticipated 2021–22 NBA season. Before his first season, Puma came out with the MB1, which was a big hit.
LaMelo Ball worked with the well-known German athletic brand Puma to make a new sneaker that shocked the whole sneaker market. This sneaker collection is a different take on the PUMA MB.01, with shoes that are brighter and more colorful. The 'Be You' LaMelo Ball shoes are all about splashes of unique colors and an out-of-this-world take on plain sneakers.
Let's look at what makes the LaMelo Ball Shoes so special and how you can use ForwardVia.com to get them from the UK.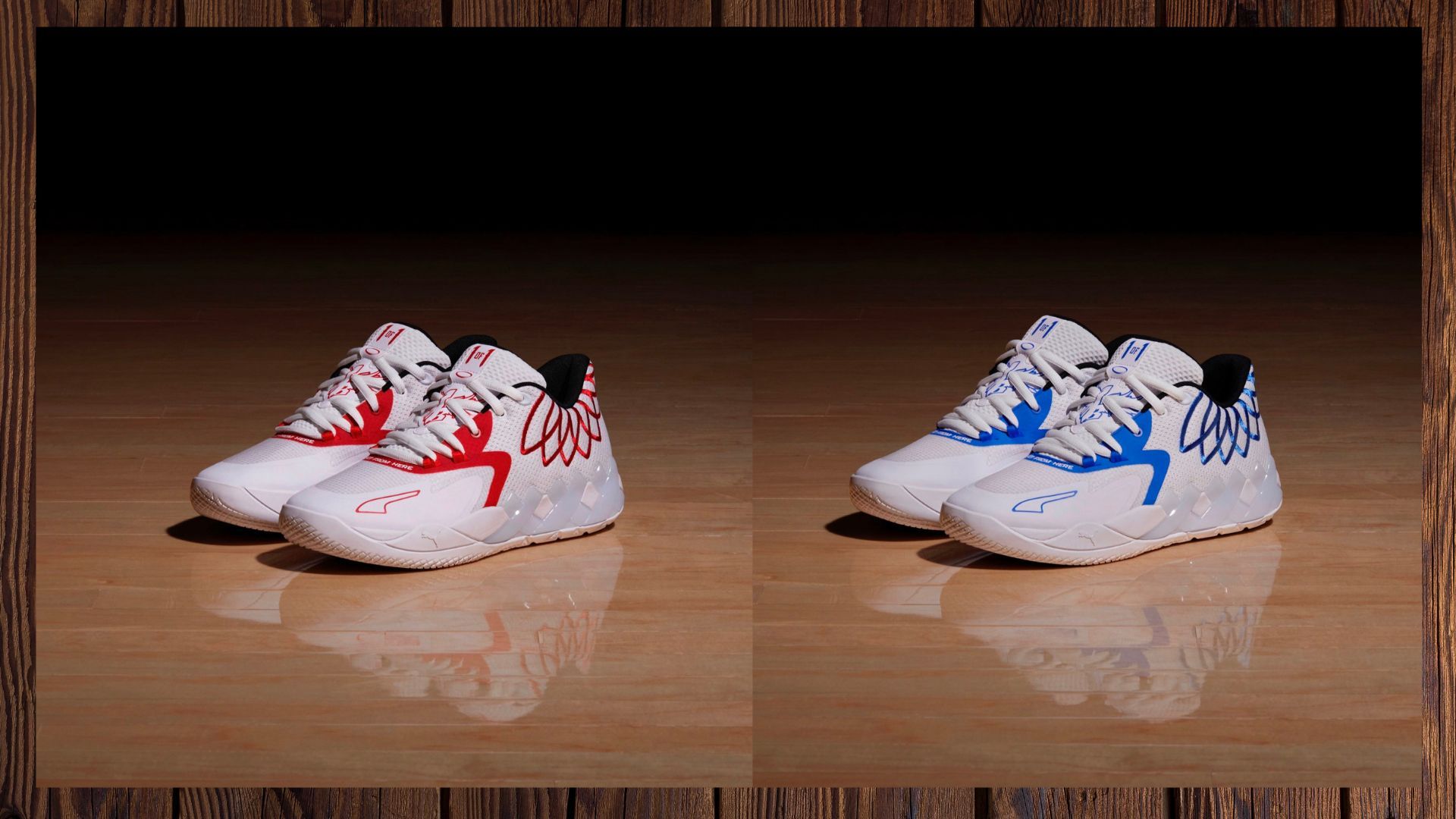 How LaMelo Ball Shoes Are Made and How They Work
"Intergalactic Designs for the Be You Edition"
At the beginning of 2022, Puma came out with "Rick and Morty," "Team Colors," and "Galaxy" editions that were a hit with sneaker fans and made people look wherever they went. The new LaMelo shoes look like the "Galaxy" version that was sent in before. But some changes got everyone's attention. In this project, both parties chose a brighter color scheme with lots of neon details all over the design.
Puma says that the galaxy-inspired 'Be You' sneaker edition is as unique and striking as the person who wears it. It's all about bright colors, unique patterns, and neon details that take it to the next level. Not only do these shoes look like they came from another planet, but their originality wasn't changed either.
How PUMA MB.01 is put together and how it works
The Puma MB.01 is a great all-around shoe with great balance, something that all high-performance basketball shoes must have. It first came out as a sneaker that was all red, but since then, more colors have been added.
The Puma MB.01 basketball shoes have a 3D-printed design and are made of a lightweight, breathable synthetic material. They are not too light, but they don't feel too heavy or chunky, either. This gives them the perfect balance.
The non-slip rubber compound in the Puma MB1 gives your feet the perfect grip. It not only makes the shoes easier to hold, but it also makes the outsole last longer. It looks great on clean courts because of the way its patterns fit together.
Can a PUMA shoe be made without its signature cushioning? Not a chance in hell. These shoes also have NITRO foam cushioning, which gives them a softer midsole and makes them very responsive. With the help of TPU (Thermoplastic Urethane) technology on the inside, you get a lot of side containment. This gives you the confidence you need to move laterally well and play better basketball.
The LaMelo Ball Puma shoes also come with a built-in lacing system that keeps your feet safe and comfortable. This also makes sure that the shoes fit perfectly, but it's better to try them on first to make sure they fit well. Because of how well they work, these PUMA shoes are the perfect starting point for any new signature shoes.
When does PUMA MB.01 come out and how much does it cost?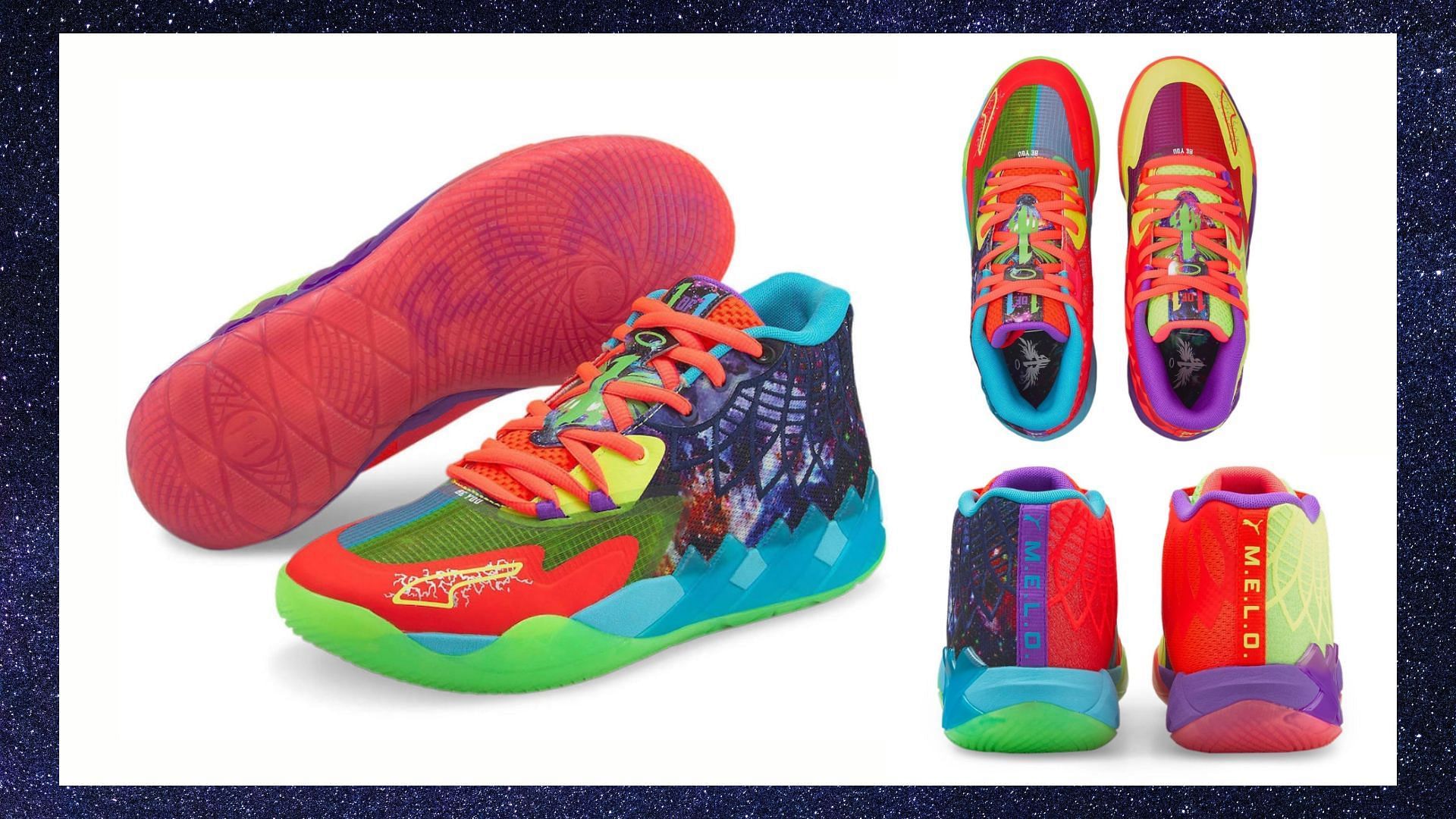 Most of you have probably been wondering when this special edition of sneakers will come out. The LaMelo Ball Puma shoes will come out on July 29, 2022. So, now you know if you didn't know it was here before. Go to your local Puma store or their online store to see the much-anticipated "Be You" collection, or sign up with ForwardVia to get a UK proxy address so you can buy from the Puma UK online store.
If you have the money ready, it won't take long to get your favorite shoes. Don't worry if you want to know how much these shoes cost. We have all the information you might need. In the UK, the LaMelo Ball x PUMA MB.01 costs £95.
Where in the UK can you find LaMelo Ball Shoes x PUMA MB.01?
If you're in the UK and want to know where to buy your favorite LameLo Ball shoes, here are some trustworthy online stores:
1- PUMA
What's better than getting the MB.01 PUMA shoes from their website? If you want to order from the UK, click on the link above to go to the part of PUMA's website for UK customers.
2- Kickgame
Kickgame is a reliable online store that ships to the UK and other places. It has a wide range of products, including sports shoes. You can check to see if they have LaMelo Ball MB.01 PUMA shoes.
3- Foot Locker
Foot Locker is another well-known online store that sells many different kinds of shoes. Here, you can choose your favorite MB.01 shoes from a large selection, and you won't be let down.
4- eBay
eBay is a well-known online shopping site that has everything you could need. You can also order your long-awaited LaMelo Ball PUMA sneakers from the website and have them sent to a UK reshipper's address like ForwardVia.
5- Stockx
Stockx is the greatest site for buying and selling shoes. Both sneakerheads and sellers can buy and sell online. You can buy and sell the hottest sneakers, like Adidas Yeezy and Retro Jordans, Supreme, streetwear, trading cards, collectibles, designer handbags, and luxury items. It also sells a wide range of PUMA products, such as the much-anticipated and well-known MB.01 sneakers edition. So, get these perfect sneakers right now
6- Farfetch
Farfetch gives you access to hundreds of thousands of styles, from the best fashion brands in the world to new ones. It has everything from Nike to Puma. So, the new MB.01 collection is now available in their online store. This online store is not only safe, but it also has a lot of sports products. Go there right away and see for yourself!
Last Words
LaMelo Ball has proven his place in basketball, and it's safe to say that no other player could beat our favorite LaMelo Ball in terms of skill. The player did a great job of working with PUMA to give his fans the best-looking and best-performing shoes of all time.
So, if you want to get your hands on the MB.01 edition, it's time to go to one of the online stores listed above, see step-by-step instructions on how to get a UK address, and have your shoes sent right to your door. The colors and details on these shoes are unique, and they also work great on the court. They can make you feel like a star and help you do better overall.