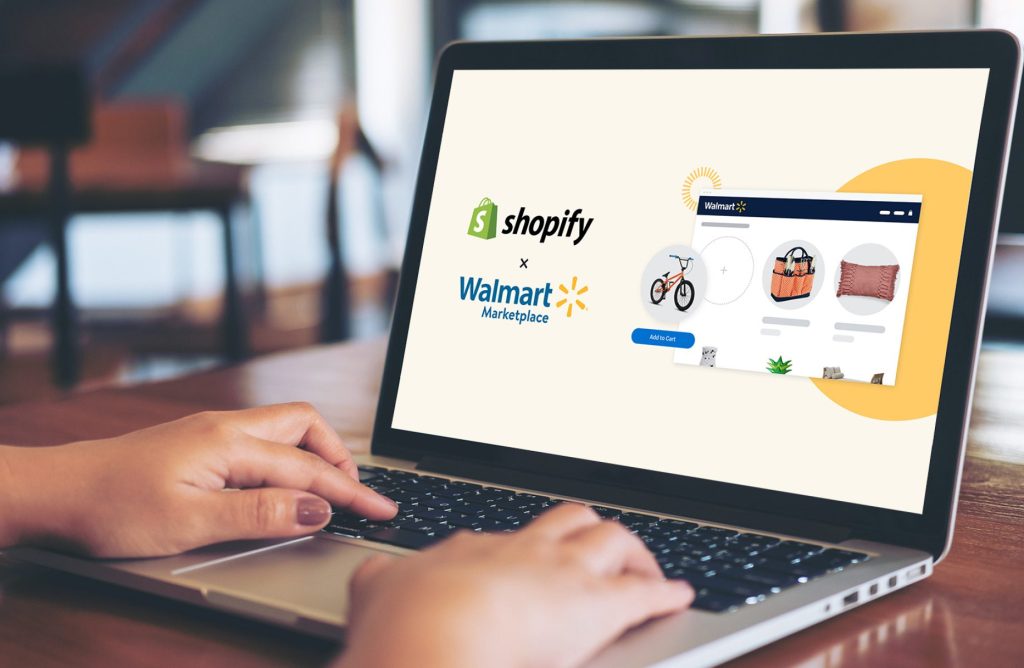 How to Choose Between Faire and Shopify for Your Wholesale Business
As a wholesaler looking to expand your client base and your bottom line, you may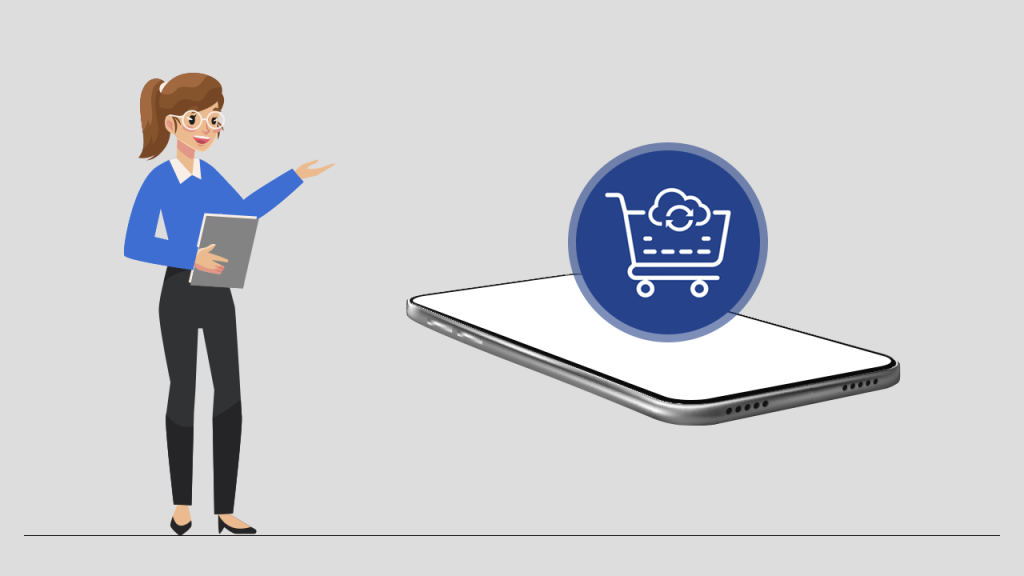 As a wholesaler looking to expand your client base and your bottom line, you may be debating between two e-commerce sites: Faire and Shopify. Both platforms are expanding in the wholesale sector, but their features, costs, and advantages may not be a good match for your business. This post will help you choose between Faire and Shopify for your wholesale company by comparing the two platforms and providing you with some criteria and questions to consider.
Faire
Faire is a B2B e-commerce platform that brings together manufacturers and distributors with merchants seeking one-of-a-kind merchandise. Since Faire's inception in 2017, the number of participating stores and brands has increased to over 200,000 throughout the Americas, Europe, and Oceania. Faire promotes itself as a low-risk, high-reward option for wholesale merchants looking to sell their wares online. Some pros and cons of utilising Faire to sell wholesale are listed below.
Pros
The ability to reach a wide variety of specialty stores actively seeking for new and interesting goods. Gain exposure to an audience that would not have found you without Faire. You may boost your exposure and revenue by taking advantage of Faire's specials and suggestions.
There are no membership dues or initiation charges, only a sales commission. Joining Faire and listing your items on the site is free of charge. The commission rate is 25% for the first purchase from a new retailer and 15% for any future purchases from that shop. Faire also absorbs the costs associated with processing your payments.
Faire has a robust return policy whereby sellers may send back or exchange unsold items for free after 60 days of delivery. You and the merchants benefit from this arrangement since it lessens the potential for financial loss associated with trying out new items.
Faire gives you access to a wide range of services and resources to help you promote and brand your items successfully. Making a professional profile with your logo, background information, images, and videos is one option. You can monitor your progress and fine-tune your tactics with the help of available data and insights. Select vendors may also take use of Faire's complimentary photography and videography services.
Cons
Restricted ability to set prices and implement sales and discounts. Based on your wholesale price and Faire's commission rate, your minimum retail price (MRP) is determined. Faire, like any other marketplace, does not let sellers to undercut their minimum advertised price. You can't advertise sales or discounts on Faire without their permission. As a retailer, this might restrict your options and decrease your earnings.
Faire's methodology and regulations must be followed in order to be shown and ranked. There are a number of elements, like region, category, style, popularity, etc., that go into Faire's algorithm for selecting which goods to display to which stores. You will not be able to influence the functioning or evolution of this algorithm. When using the Faire marketplace, you must also adhere to the company's regulations and procedures about things like product quality, packing, shipping, etc. Any infraction of these rules and regulations may result in disciplinary action, up to and including expulsion from Faire.
There might be rivalry between vendors on the site. Thousands of vendors compete for the business of hundreds of thousands of buyers at the annual Faire. There may be alternative vendors in the market offering equivalent items at cheaper rates or more favourable conditions. Additionally, clients who discover better rates elsewhere may defect to other platforms or channels.
Challenges in getting in touch with clients on a personal level and receiving useful feedback. Faire facilitates the sale of your goods to shops by serving as a middleman. You are unable to get in touch with them or use their preferred methods of communication. No one will provide you with comments or ratings unless they voluntarily do so via Faire. Because of this, gaining your consumers' confidence, loyalty, and continued patronage may seem challenging.
Shopify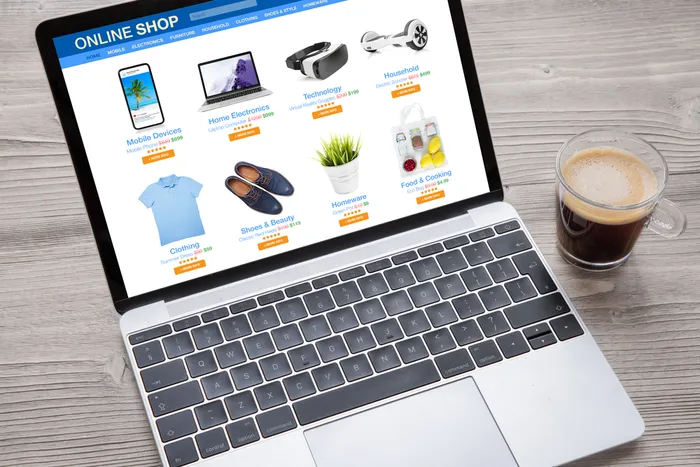 Shopify is an e-commerce platform that lets you set up a virtual shop and sell your wares to consumers directly. Since its inception in 2006, Shopify has expanded to serve over 1.7 million retailers in 190 countries. Shopify's tools and applications make it easy to tailor your e-commerce site for wholesale sales. Some pros and cons of utilising Shopify for wholesale sales are listed below.
Pros
Total say over all price, sales, and discounts. Shopify allows you total control over product pricing, including the ability to apply discounts and special offers. distinct sorts of consumers (retail, wholesale, VIP, etc.) might be offered distinct price lists and discounts. Coupons, bundles, upsells, cross-sells, and so on may all be made with the help of numerous programmes and tools. As a retailer, this affords you more leeway and potential earnings.
Possibility, using a variety of available templates, of setting up one's own branded internet shop. With Shopify, you can tailor your online store to your specific needs by selecting from a wide variety of templates and applications. The look, feel, and capabilities of your online shop may be tailored to your specific needs and those of your business. Customization options include including a personalised URL, logo, and symbol. This allows you to create a website for your shop that is both personal and professional.
Possibility to sell across several platforms, such online and offline shops, marketplaces, and social media. Shopify lets you sell your wares over several channels and websites, including your own online shop as well as Facebook, Instagram, Amazon, eBay, and more. In-person sales at fairs, festivals, pop-up shops, and other venues are possible using Shopify's POS system. You may attract a wider audience and generate more revenue in this way.
Connectivity to other systems for handling stock, shipments, finances, etc. Shopify can help you manage and expand your wholesale company since it is compatible with a wide variety of other applications. Inventory Planner, ShipStation, QuickBooks, etc. are just a few examples of useful programmes that may automate and simplify your business's inventory management, shipping, accounting, and other related processes. Feedback and reviews from consumers may be collected and shown via applications like Loox, Yotpo, Trustpilot, etc.
Cons
There may be transaction and subscription costs, depending on the plan and payment processor used. Shopify's pricing is on a monthly basis and is determined by the plan you choose. Plans range in price from $29 for the basic package to $299 for the premium package. There are several levels of service and coverage available. Shopify also has a transaction fee that may range from 0.5 percent to 2 percent, depending on your plan and the payment processor you use. Over time, these charges might become rather costly.
The duty of generating traffic to a virtual storefront. Shopify can not guarantee that you will get any sales or leads from using their platform. You, yourself, are responsible for generating leads and converting them into paying clients using a variety of promotional channels. SEO, PPC, email marketing, social media marketing, content marketing, influencer marketing, etc. all need investment of both time and money. For some vendors, this might be an arduous and expensive process.
The possibility of clients defecting to rival services because of cheaper costs or superior offerings. Unfortunately, neither your items nor your customers are safe on Shopify. Potential buyers may investigate other sales venues to see if they can get a better deal. Alternatively, they might move to a different vendor who provides more favourable terms. Keeping an eye on the market and adjusting your pricing and offerings appropriately is essential.
You'll be on your own to deal with exchanges and refunds. Shopify does not have a refund or exchange policy. It is your responsibility to design and administer a customer-friendly exchange or refund policy. You are responsible for the fees and hassle of completing returns and exchanges. Customer complaints and disputes relating to refunds and exchanges must also be addressed.
How to Choose Between Faire and Shopify
For wholesale transactions, it is clear that both Faire and Shopify have their advantages and disadvantages. There is no silver bullet when it comes to deciding which platform is ideal. It all relies on things like objectives, plans, resources, cash flow, time, effort, contacts with customers, responses, points of distinction, etc. Consider the following questions and criteria as you weigh your options:
In terms of your wholesale company, what precisely do you want to accomplish and by when? Do you want to have a larger number of people buy from you? Do you want a larger percentage of sales as profit? Do you want to increase your number of repeat buyers? Want more people to know about your company? Would you want to try out unproven services or markets?
How much money do you have coming in right now? What is your price range for commissions and/or fees? What is the minimum profit per sale that you require? How often do you need payment? How consistent is your salary?
In what ways committed you to marketing and customer service? To what extent do you appreciate or detest marketing? How self-assured are you that you can sell something? How important do you consider customer service to be? How well do you interact with clients?
To what extent are you interested in learning about your consumers' tastes, habits, and opinions? To what extent do you wish to customise your offerings for individual buyers?
How do you intend to set yourself out from the other vendors in your field? Explain what sets your offerings apart from the competition. How do you plan to publicise your company's character and principles?
 How do you intend to compete with other vendors in terms of cost, quality, stock, and so on?Based on their responses to the aforementioned questions, various sorts of sellers may decide between Faire and Shopify in one of the following situations.
Faire is a good option if you're a new or small seller who doesn't want to invest a tonne of time or money on marketing and customer care but still wants to sell more of your items to more people. By exhibiting at Faire, you may reach a wide audience of buyers searching for something really special. There are no joining or recurring costs; instead, you'll pay a percentage of sales made. Faire also takes care of exchanges and refunds, so you never have to worry about that. Faire handles the logistics so you can concentrate on making and shipping great things.
Shopify might be the best option for big or well-established retailers that wish to expand their consumer base via personal interaction and constructive criticism. Shopify lets you set your own prices, discounts, and sales. You may also set up a unique and branded online shop that is representative of who you are and what you stand for. You may also include a wide range of tools and services, and sell your items via many sales channels. Having direct contact with your clientele allows you to easily solicit comments and testimonials. You may also cater to their individual tastes and habits by providing them with customised goods and services.
Both Faire and Shopify are great options if you're a retailer who wants to try out different items or markets without investing too much in either. Faire allows you to quickly and cheaply gauge interest in new items or markets. Any unsold goods may be returned using the Faire platform. Shopify allows you to offer your tried-and-true items to a wider audience and at a greater price per sale. You may utilise Shopify's tools and applications to improve and expand your online store's operations.
Conclusion
Finally, both Faire and Shopify are growing and popular systems for wholesale sales, but they offer distinct features, costs, and perks that may or may not meet your requirements and objectives. There is no silver bullet when it comes to deciding which platform is ideal. It all relies on things like objectives, plans, resources, cash flow, time, effort, contacts with customers, responses, points of distinction, etc. Depending on your needs and tastes, you should carefully consider the advantages and disadvantages of each platform. Both systems are flexible enough to accommodate a variety of uses and situations.
We hope this post has offered you with a better grasp of the wholesale selling differences between Faire and Shopify, as well as some criteria and questions to consider while making your platform selection. Please let us know what you think of either platform, or tell us about your own experiences using one or the other, in the comments.