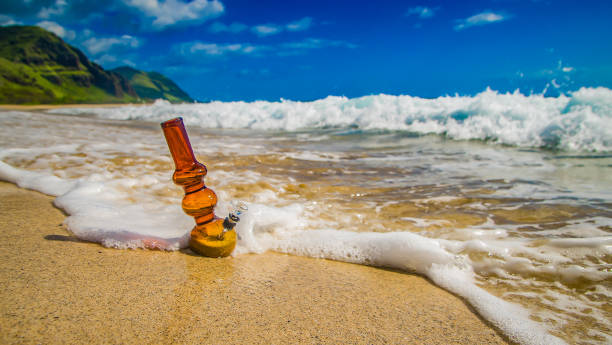 10 Expensive Bong From Around The Globe
Some of the earliest civilizations are known to have practiced the art of glassblowing. The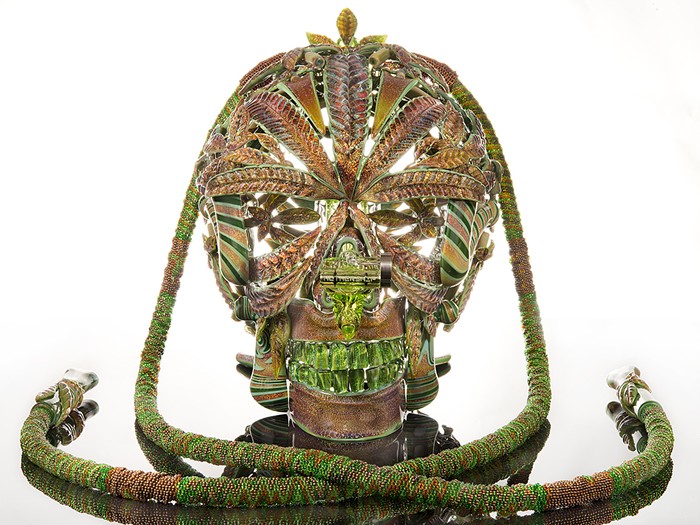 Some of the earliest civilizations are known to have practiced the art of glassblowing. The first patent for a glass pipe that was specifically designed for smoking wasn't submitted until the 1970s, though.
Nobody at the time could have imagined how the relatively simple design would lead to the enormous growth of the glass pipe industry and culture. However, given how quickly the industry is developing, even ancillary services like cannabis tax accounting services are starting to become standard.
We have seen a renaissance in the art of functional glass created by some incredibly talented people as the demand for high-quality glass pipes has grown.
Some of these artists produce incredible artwork that cannabis users with extra cash are willing to pay thousands of dollars to consume.
This is a list of some of the priciest pipes on the market, ranging from gold-encrusted skulls to enormous bongs. We even have some glass for those who may not be rich but want some artistic glass to flaunt to their friends while they smoke.
Price of The Throne: $1 million
"The Throne" bong was auctioned off in 2019 for a cool million dollars.
It was created in 2010 through a partnership between Scott Deppe, Banjo, Darby Holmes, and Clinton Roman. The female figure in the original version of this piece, created by Clinton Roman, was matte black. But that was later taken out for unknown reasons, so Banjo made a replacement figure to take Clinton's place.
The nearly 2-foot-tall "The Throne" is regarded as one of the most recognizable function glass objects in the business. Although some people may find its extraterrestrial or demonic motif a little disturbing, this design demonstrates extraordinary ability and workmanship.
This component starts at the push bowl and moves up the skeletal backbone to the mouthpiece after passing through a sizable natural percolator. Numerous pieces that are identical to this one have been produced since it was initially shown, but this one will always be regarded as the genuine original. The Illuzion Glass Galleries in Denver, Colorado are where you may see it.
Price: $1 million Earl The Skeleton Pipe
Another expensive bong is Earl the Skeleton Pipe by Kevin Murray, which costs a stunning $1 million. This exquisite work of art features eight distinct sections and a unique stand. Six dab rigs and two standard pipes may be made from its dismantled parts. So if that makes the price seem more reasonable, I suppose you're getting eight pipes for 125,000 apiece.
This magnificent fumed glass is extremely astonishing in its capacity to function as a single or several pipes, standing over 3 feet tall.
Price of Sedna: $300,000
You could purchase the Sedna water pipe developed by Banjo & Joe Peters for around the same cost as a Ferrari GTC4LUSSO or a Rolls-Royce Wraith. This magnificent water pipe, which is over 12 inches tall and has very lifelike aquatic creatures, is unique. It will surely increase in value like any fine work of art because to the incredible attention to detail, the legendary stature of the creators, and its scarcity. Grey Space Art, a special glass movement in New York, has it on display and considers it one of its most valued belongings.
Price of the Hayabusa Satellite Bong is $110,000
This bong, which was inspired by the Hayabusa Satellite, is very extraordinary. Although it is less expensive than a space flight on Blue Origin or Virgin Galactic, the $110,000 price tag is still out of reach for the majority of us. Known for his space-inspired designs and unique pipes, Sagan Glass, a resident of Washington state, produced this stunningly detailed 12 inch tall bong. This bong has an unbelievable amount of detail, if you look at it attentively. The intricate glass blowing method that gives the solar panels their lifelike appearance is used to weave them. This elaborate pattern is as impressive as any work of contemporary art and must have required hours of hard labor.
Price of a Faberge Egg Bong: $101,000
This fantasy Faberge Egg percolator pipe with a space-themed design was made in collaboration with Sagan Glass and Scott Deppe, who are like the glass artists' dream team. The fully working Faberge Egg percolator pipe is more than 12 inches tall and is made up of a number of moons against a background of whirling galaxies. The large basin resembles a moon that has been hollowed out. In 2016, this pipe brought more than $100,000 at auction.
Gold-plated Bong with a Skull on It Costs $100,000
You can see why this bong is so pricey given that it is a 9 inch tall bong with 21 Karat gold-encrusted cannabis leaves and crystals. Scott Deppe, a co-founder of Mothership Glass, developed it. Scott is a glass blowing industry icon with more than 20 years of expertise. According to reports, he spent more than 500 hours creating this sculpture, and after looking at the specifics, we are inclined to believe him. When you examine the quality of the materials and the degree of workmanship, it is simple to see why this bong costs $100K. You're going to need substantial funds if you want to smoke any gold.
Price of the RooR Skull Gun: $90,000
This large piece of glass, which is designed like a full-size assault weapon with a skull melted into the grip, is 10 inches tall and 18 inches long. It shines in the dark and resembles a future plasma rifle that one may use in fierce combat. This stunning bong is the ideal method to equip yourself to light up some bowls since it comes with a barrel, clip, scope, and handle with a skull design. It was built by Weinmayer Bernd, a Munich native who has previously created a number of skull-themed pipes for RooR, several of which are on show at a related Amsterdam art gallery.
Bubbler, a pirate ship, costs $30,000
Amazing glasswork, like this 18-inch-tall pirate ship, can be seen at Illusion in Denver. Together with Joe O'Connell, Buck Glass, and LaceFace Glass, they created it. When it was put up for sale in 2010, it brought in a stunning $30,000.
The detailed bong depicts a pirate ship with masts, sails, a masthead, and guns. It's one of the most inventive bongs ever constructed, and there are an absurd number of elements that went into making it. This artwork doubles as a serving dish thanks to the six cannons. It's amazing how these artisans were able to create such a beautifully made object so useful.
$20k for Take Me 2 the Mother Ship
The name Scott Deppe keeps coming up while discussing the greatest glass available. The renowned artist is once again teaching a master class in artistic glass blowing. Space and alien life served as the inspiration for this water pipe. It has multi-eyed aliens and a flying spaceship surrounded by vibrant glass ribbons that have been painstakingly fashioned in amazing detail. It sort of like what one could anticipate to see from a psychedelic mushroom reflected in bong art with its brilliant, colorful hues.
Hot Rod Bubbler costs $20,000 to buy.
Compared to the typical toy cars you find at the shop, this hot rod bubbler is far more costly. This pipe, which was created by Adam Whobrey and Steve Hops, is entirely functional and unique. All of the tubes and struts are located where you would anticipate them to be on a hot rod, and the pipe contains two percolators. Even the wheels turn. Although it costs $20,000, it will undoubtedly take you considerably higher than any sports car trip. It may cost nearly as much as an actual automobile.
The greatest water pipes: where to get them?
The majority of people cannot reasonably afford to write a check with four or five zeros on it for a smoking pipe. However, having a magnificent glass pipe need not cost as much as buying a vehicle or, in certain situations, a home.
You may add some extremely inexpensive glass to your collection at online head shops like Lookah. While not on the same level as the glass artisans above, the breathtaking creations in the intoxicating hand-crafted T'ataoo series will nevertheless leave you speechless.
You can also read here  Polo G's height, weight, age, and career are all included in his net worth as of 2021.