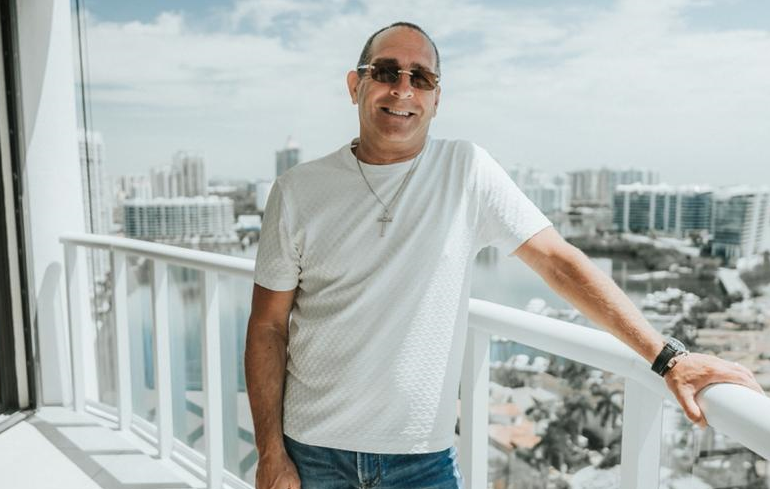 Paul Carassone: The President and CEO of Carassone Property Management
You've definitely heard of Paul Carassone if you're interested in real estate investment; he's a
You've definitely heard of Paul Carassone if you're interested in real estate investment; he's a serial entrepreneur and successful real estate investor who also operates a property management and maintenance firm. As a mentor, lecturer, and author, he has helped thousands of individuals learn how to invest in real estate via his mentoring programme and has been featured on The VIP SHOW.
In this article, we will examine Paul Carassone's background, goals, and obstacles, as well as his suggestions for prospective property investors.
Paul Carassone's journey
Paul Carassone was not handed a golden ticket to the real estate industry. He grew up in a New York City housing project and saw firsthand the hardships faced by his parents and neighbours. He wanted to provide better opportunities for his loved ones, so he went back to school to get a degree in business administration.
However, he quickly saw that he did not belong in a university setting. After two years, he decided to leave school and begin working as a car salesman. He was competent at his work but discontent with his pay and living conditions. He desired greater independence, more power, and more material comforts.
He sought for new revenue streams and eventually found success in real estate investment. He had always been interested in real estate and now decided to give it a shot for financial gain. Using unconventional methods of finance, he was able to purchase his first home with zero down and bad credit. He improved it and sold it for a good sum of money. The hook had him.
He kept buying and selling real estate, honing his talents as a result of trial and error. He also began to cultivate relationships with key players in the industry, including financiers, builders, salespeople, brokers, lawyers, and other investors. Understanding the importance of networking in the real estate industry was a revelation for him.
In a short time, he grew his company and branched out into other areas and specialisations. He made investments in many different types of real estate, including single-family houses, apartment buildings, commercial spaces, vacant land, wholesale deals, short-term rentals, long-term rentals, lease options, owner financing, and more. He also set himself up to get commissions, fees, interest, rentals, royalties, dividends, and capital gains, among other types of income.
Some of the key factors that contributed to his success were:
What he did was what he loved, and what he liked to do was what he did. He loved everything about the business of real estate investment. He was always hungry for knowledge and development.
He never gave up on his hopes and ambitions. Along the journey, he encountered several difficulties, but he always managed to triumph over them. He could easily adjust to new circumstances.
Because of his originality, he was always on the lookout for better methods of doing things. When it came to finding bargains, securing finance, making repairs, selling, or renting them out, he was both creative and resourceful. He used several approaches in order to increase earnings.
He surrounded himself with positive, encouraging individuals. He had a knack for forming lasting bonds with everyone he worked with. He made use of their knowledge, skills, recommendations, and contacts.
Paul Carassone's vision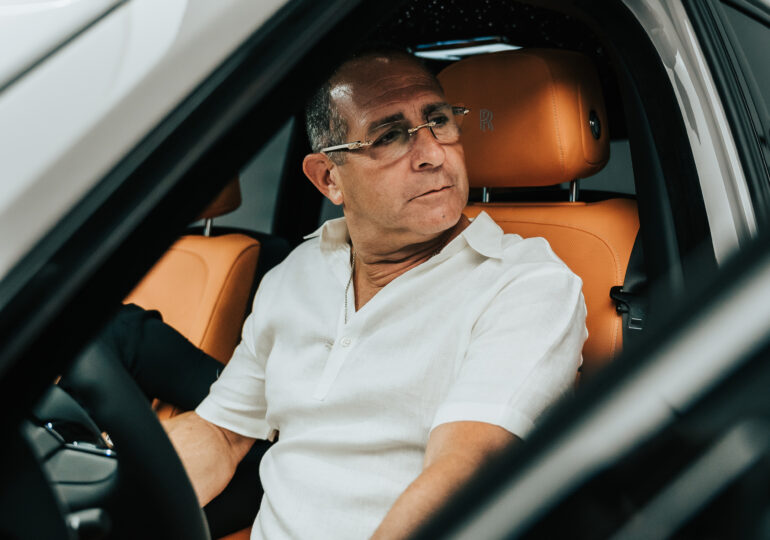 Paul Carassone is not just a successful real estate investor, but also a forward-thinking leader with a firm grasp of the industry's potential. He is constantly attuned to market needs and wants, and he adjusts appropriately.
Generating a difference is, in his opinion, just as important as generating money when investing in real estate. He wants his commercial endeavours to have a beneficial effect on the globe. In addition to supporting organisations close to his heart, he hopes to help those in need of decent housing, generate employment for those who desire them, and encourage others to pursue their aspirations.
Some of his predictions and insights for the real estate market in 2023 are:
The impact of inflation: He believes that the government's reaction to the COVID-19 outbreak will result in a spike in inflation. The cost of living, interest rates, and consumer prices will all rise as a result of this. The value of hard assets like gold, bitcoin, and land will rise as a result of this as well. He suggests people invest in these things and lock in low interest rates while they can as a hedge against inflation.
The opportunities in multifamily properties: Possibilities in multifamily housing He thinks that multifamily housing is a great investment opportunity right now. Due to population expansion, migration patterns, and the lifestyle choices of millennials and Gen Z, he claims there is a huge need for inexpensive housing, particularly in metropolitan regions. He argues that there are several upsides to investing in multifamily buildings, including scalability, profitability, capital appreciation, tax benefits, and leverage. He suggests that investors seek for value-add opportunities in developing economies that have healthy demographic and economic factors including rising employment and income levels, expanding middle classes, and low vacancy rates.
The importance of technology and innovation: He understands the role that technological advancements and new ideas have in reshaping the real estate market. According to him, innovation in technology is enabling novel approaches to real estate transactions across the board. Among the various real estate options being made possible by technological advancements, he lists "co-living spaces," "co-working spaces," "smart homes," "green buildings," and "modular homes." Investors should take advantage of new developments in technology and thinking, he says.
Paul Carassone is not only foreseeing but also crafting the future of the real estate industry. His businesses, such as Carassone Property Management and Carassone Property Maintenance, are carrying out his plans.
Multifamily residential properties are Carassone Property Management's forte, although they provide a broad range of property management services. It provides a wide variety of assistance, including tenant vetting, rent collection, repair requests, financial reports, legal compliance, advertising plans, and more. It employs highly trained personnel, state-of-the-art technology, and time-tested processes in order to give superior service to its customers and renters.
Paul Carassone's challenges
Paul Carassone's journey in the real estate industry has not been easy. Many difficulties and setbacks have confronted him, or are doing so now. To name a few:
He faces stiff competition from his peers as an investor for transactions, finance, tenants, and customers. He faces challenges such as market volatility, supply-and-demand discrepancies, and price competition. He has to set himself apart from the competition by providing higher value, specialisation, and customer service.
Real estate is governed by a number of rules and regulations, and he must adhere to them. He must comply with several regulations, including those pertaining to zoning, construction, the environment, taxes, and fair housing. He has to be abreast of the ever-evolving laws and regulations to avoid trouble with the law.
When he invests in property, he puts himself in harm's way in a number of ways. He runs the danger of losing money or incurring debt. Threats to his business include things like property damage and problems with tenants. There are dangers in the market that he must account for, such as recessions and natural calamities. He runs the danger of experiencing stress or burnout on a personal level.
Every day, he faces uncertainty in his real estate investments. He can't predict what will happen or how it will influence his company. He has no idea whether he will really discover a decent offer. He is unsure as to whether or not he will be able to get funding. He has not yet decided whether to rent out or sell his home. He is uncertain as to whether or not he will turn a profit.
Paul Carassone's advice
Aspiring real estate investors may benefit much from Paul Carassone's counsel, as he is not just a successful investor and visionary leader, but also a kind mentor and speaker. Interviews, testimonies, books, podcasts, videos, and courses are just some of the ways he's disseminated his knowledge.
Some of the best advice that he has given or received in his real estate career are:
When it comes to investing in property, one's frame of mind is crucial. You need confidence in yourself and what you can do. You need to have a can-do attitude and be prepared to take some chances. You need to keep at it and not give up. You need to keep a sunny disposition. You need to have a flexible mindset. You need to be respectful and appreciative. Author: Paul Carassone
"Education is the second most significant factor in real estate investment. You need to have a firm grasp on things like market analysis, transaction analysis, finance, and exit plans to succeed in this field. Keeping up with the ever-changing nature of your field requires constant education and study. You have to gain wisdom from both your own experiences and those of other people. Author: Paul Carassone
Networking is the third most significant factor in the real estate industry. You need to network with those who can assist you succeed, such as investors, lenders, contractors, agents, and lawyers. To gain their trust and esteem, you must first satisfy their needs. You need to work with them and benefit from their knowledge, skills, contacts, and resources. Author: Paul Carassone
Conclusion
In this article, we gained insight into Paul Carassone's background, goals, setbacks, and recommendations for future real estate investors.
We have seen how he began off small in real estate but has since expanded into various areas and expanded his portfolio.
We have seen firsthand his ability to anticipate market shifts and trends, as well as his responsiveness to these developments in the real estate industry.