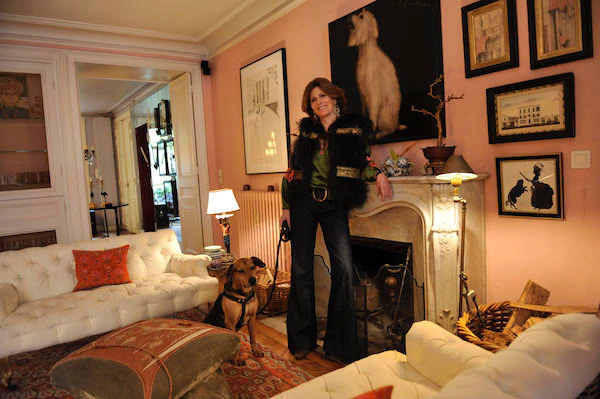 Lisa Fine Textiles: A Journey Through Color and Pattern
Lisa Fine Textiles is the place to go if you're in need of vivid, beautiful,
Lisa Fine Textiles is the place to go if you're in need of vivid, beautiful, and enduring textiles. Lisa Fine is a well-known textile designer who draws inspiration from her love of colour and pattern to produce stunning textiles, cushions, and curtains. In this piece, we'll introduce you to Lisa Fine, her work, and her personal style, and demonstrate how her fabrics can add warmth and character to any room.
How Lisa Fine Discovered Her Passion for Textiles and Started Her Own Business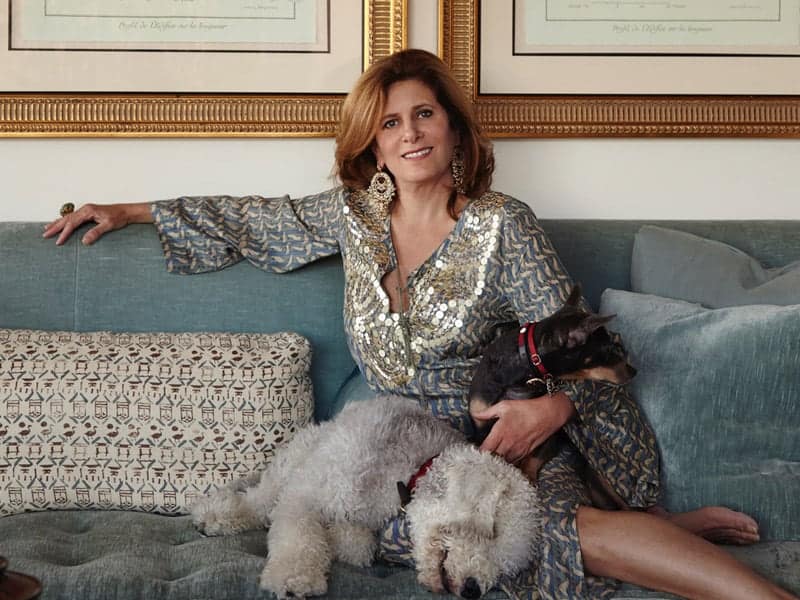 Lisa Fine grew up in Mississippi in the company of artists, collectors, and globetrotters. She has always been fascinated by aesthetics and the past, which led her to major in art history at UT. She worked as a fashion editor at Elle and Mirabella after graduating and relocating to New York.
When Lisa Fine first visited India in 1998, she fell in love with Indian textiles. She was captivated by the vibrant hues, detailed designs, and impeccable tailoring of the regional textiles. After considerable travel through India, Morocco, and Turkey, she began amassing textiles from each of these countries. She encountered great craftspeople along the road who taught her their techniques in block printing, needlework, and weaving.
Lisa Fine began selling her textile designs professionally in 2003, when she decided to convert her hobby into a career. Finding dependable suppliers, developing a unique brand identity, and expanding to a global market were just a few of the obstacles and openings she encountered as she launched her own firm. She overcome obstacles by trusting her gut, being resourceful, and not giving up. She promoted her wares and teamed up with other experts in the fashion and design industries with the help of her extensive network of contacts.
How Lisa Fine Creates Her Textiles and What Makes Them Unique and Appealing
Lisa Fine's textiles exhibit the influence of her unique taste and outlook. She calls the combination of timeless sophistication and exotic allure the "bohemian chic" aesthetic. She finds motivation in many places, including her trips, artwork, nature, and books. She is particularly fond of combining hues and prints in ways that call to mind contrasting emotional states, such as serenity and celebration.
Lisa Fine's production method and stringent quality controls are reflected in her fabrics. She favours eco-friendly, long-lasting, and luxurious natural fibres like cotton, linen, and silk. She employs Indian craftspeople's handiwork in traditional methods including block printing, embroidery, and weaving. She takes great care, along with her team of artisans, to create one-of-a-kind works of art.
Products and collections from Lisa Fine's textile line offer something for everyone. She sells cushions, drapes, and upholstery, bedding, and tablecloth fabric. She also makes unique items on demand for customers and special ventures. Her Jaipur Paisley and Istanbul Stripe lines contain paisley and striped patterns, respectively, in bright colours, while her Mughal Flower collection features floral motifs inspired by Indian miniatures.
How Lisa Fine Uses Her Textiles to Decorate Her Own Home and Other Spaces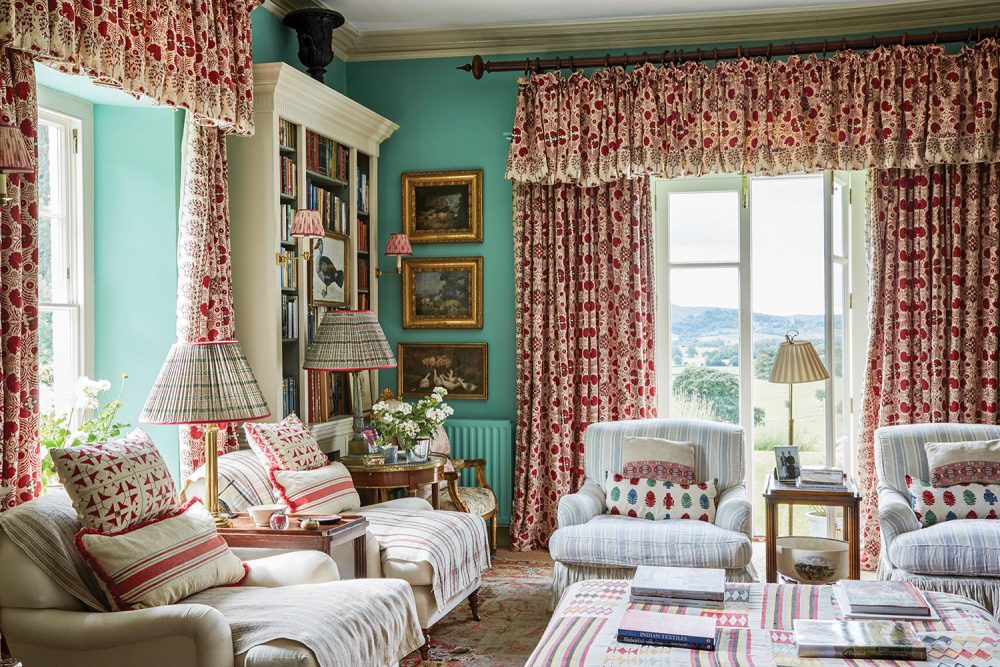 Lisa Fine creates textiles that are not only aesthetically pleasing, but also practical and adaptable. She offers a theory and some practical advice for coordinating decorative hues and patterns. She thinks that by carefully combining colours and patterns, one may express oneself both aesthetically and emotionally. She suggests coordinating your colour scheme with the time of year and the physical location, and striking a good balance between the various dimensions and proportions of your designs. She also recommends layering various textures and materials to achieve the desired effect.
The textiles designed and created by Lisa Fine are a reflection of the interiors she has created or helped create. She's used her textiles to make her New York City flat both homely and interesting. She has also decorated her French rural home, using her textiles to achieve a sophisticated and homely vibe. Hotels, restaurants, and boutiques all benefited from her textiles after she collaborated with other designers and their clients. Her portfolio includes the Tory Burch flagship shop in London, as well as the NoMad Hotel in New York and the La Mamounia Hotel in Marrakech.
Lisa Fine Textiles: A Journey Through Color and Pattern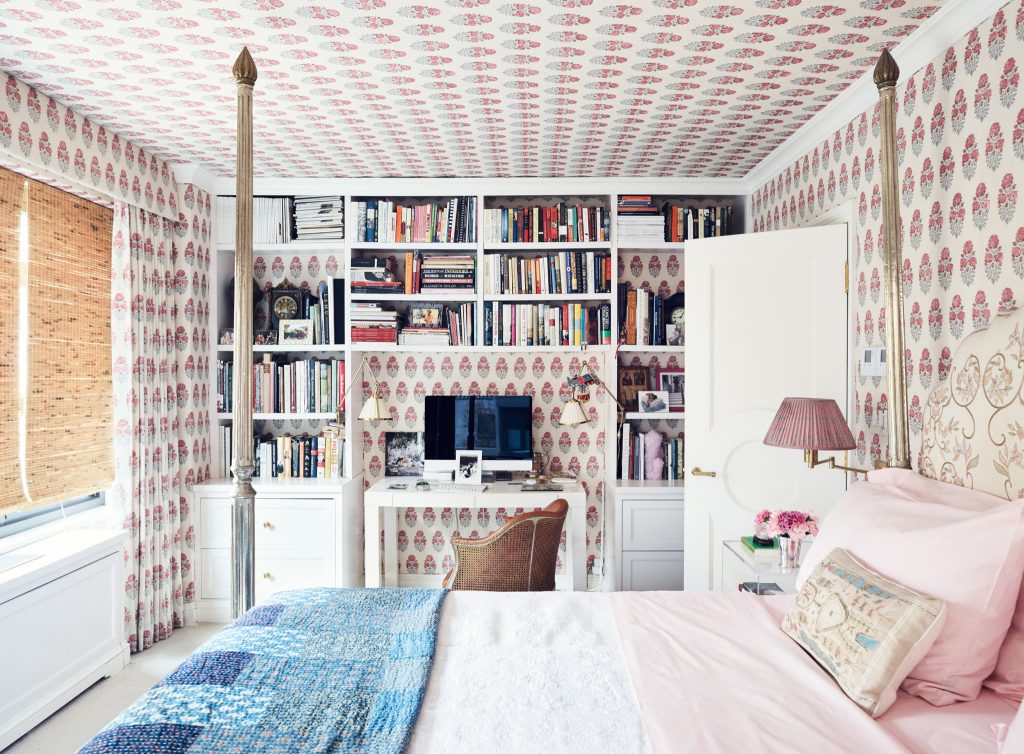 Lisa Fine is a contemporary textile designer who ranks among the best in the world. With appealing melodies, silky vocals, and heartfelt lyrics, her textiles are a fusion of indie pop, electro, and R&B. She is responsible for the composition and production of every one of her songs, and she dabbles in a wide variety of musical styles. Her fabrics show off her love of vibrant hues and intricate designs, as well as her ability to draw inspiration from a wide range of sources.
She applies her own aesthetic and philosophy to textile design, which results in products that add warmth and character to any room. Visit Lisa Fine's website, or stick with her on Instagram or Pinterest, to learn more about her textiles. Her wares can be purchased online or in select retailers internationally. I was wondering if you had any thoughts on Lisa Fine's textiles. What do you think? Tell us in the comments!