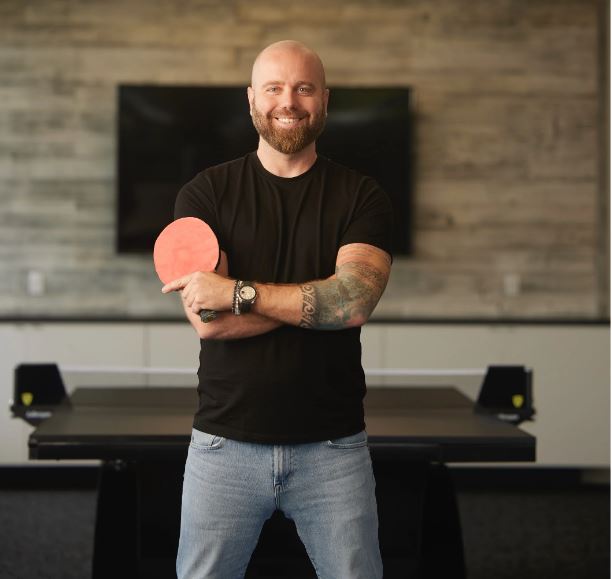 How Anthony Magaraci Disrupted the Packaging Industry with Trinity and SupplyStream
In this post, we'll learn about Anthony Magaraci, a packaging tycoon whose biography is both fascinating and instructive.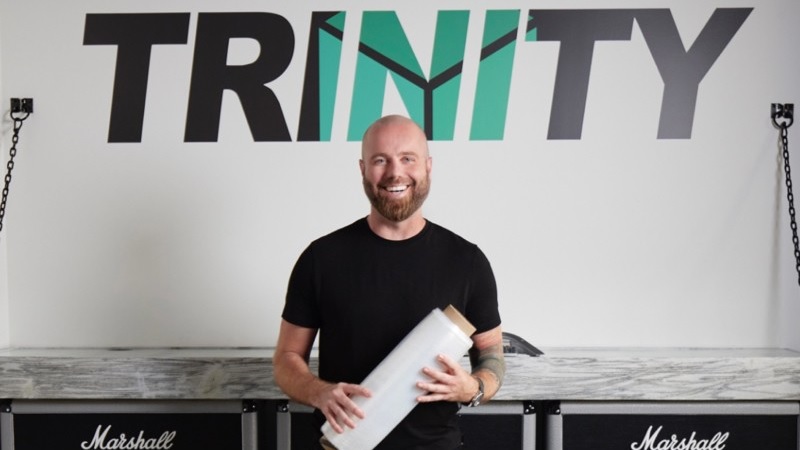 Envision yourself launching a packaging-focused firm from the comfort of your own home with nothing more than a laptop, a phone, and a burning desire to succeed. In 2009, Anthony Magaraci accomplished just that when he established Trinity Packaging Supply to meet the growing need for specialised packaging solutions in a wide range of markets. Trinity package Supply has grown to become a major player in the US package distribution market. They now employ over a hundred people, maintain ten warehouses, and source from all over the world.
Not just that, however. SupplyStream was founded in 2023 by Anthony Magaraci, and it is the first online marketplace for packaging materials. It facilitates trade between buyers and sellers in a manner that is open, efficient, convenient, and environmentally friendly. How did he manage that? How did his forward-thinking vision and dogged persistence cause a revolution in the packaging sector? In this post, we'll learn about Anthony Magaraci, a packaging tycoon whose biography is both fascinating and instructive.
How Anthony Magaraci Founded Trinity Packaging Supply
The art of packaging has long intrigued Anthony Magaraci. After earning his marketing and management degree from Rowan University in 2005, he entered the workforce in the capacity of sales representative for a packaging firm. He swiftly moved through the ranks and became a top performer, receiving honours and accolades for his sales and customer service abilities. However, the economic downturn that began in 2009 cost him his job. He chose to persevere in the face of adversity and see it as a chance for growth.
Anthony Magaraci saw an opening in the market for a packaging firm that could meet the needs of clients with short lead times by providing individualised service, affordable rates, and speedy turnaround on orders. He also saw that many packaging businesses were having trouble altering to meet the demands of modern consumers who value sustainability and originality in their purchases. With just a laptop, a phone, and a love for packaging, he launched his own business from the comfort of his own home. Trinity Packaging Supply was named after his three kids.
Anthony Magaraci expanded his company and won the loyalty of his customers thanks to his knowledge of the market, his connections, and his dedication to their satisfaction. He got in touch with his old clients and offered them better prices and service than anybody else in the market. He also sought out to potential new clients and showed them his worth. Through attentive listening, tailored solutions, and exceptional service, he consistently impressed his customers and won their loyalty. He set himself apart from the competition by providing a broad variety of packing materials, from bubble mailers and tape to corrugated boxes and stretch film.
He bargained with wholesalers to improve both price and quality. He also made investments in logistics and technology to facilitate quick order fulfilment and customer follow-up. After working out of his home for a year, he leased a warehouse in nearby New Jersey. His brother-in-law became his first employee. He kept growing his workforce, his selection of products, his roster of satisfied customers, and the scope of his business's operations. He had over a hundred workers, ten distribution centres throughout the United States, and a worldwide network of suppliers by the year 2023.
What Challenges Anthony Magaraci Faced and How He Overcame Them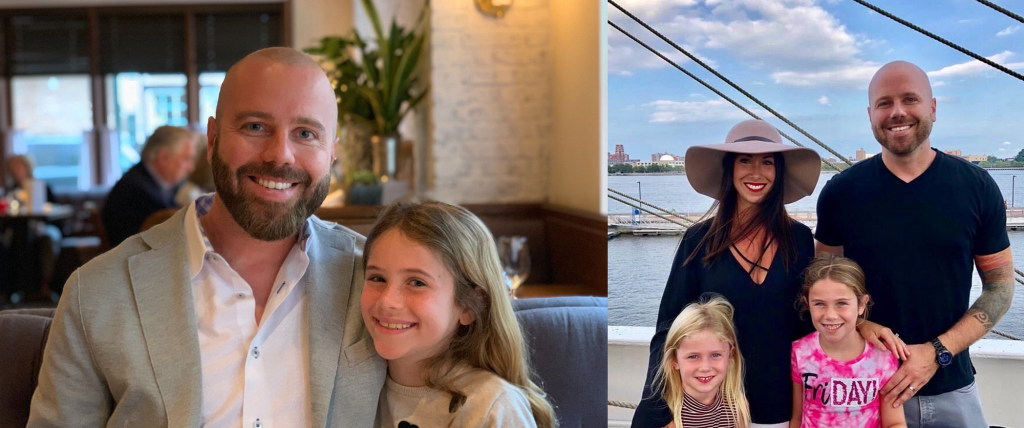 It wasn't easy for Anthony Magaraci to start his own business. Cash flow problems, supply chain delays, market volatility, and new regulations were just a few of the obstacles he encountered. He overcome obstacles by coming up with novel solutions and sticking to his original plan.
Cash flow management was one of his most pressing concerns. He was working with a little budget and few resources since his firm was just getting started. He had to buy stock first and collect payment from clients afterwards. Some of his clients were slow to pay or went bankrupt, so he had to deal with that, too. He overcame this obstacle by securing money from a wide range of institutions and organisations, including banks, angel investors, crowdsourcing platforms, and government grants.
He also had to deal with problems in the supply chain. He was an international packaging distributor who bought from vendors all around the world. However, sometimes these suppliers had obstacles that impacted manufacturing or delivery, such as natural catastrophes, political turmoil, labour strikes, or quality concerns. Because of this, Anthony Magaraci's stock or orders may be delayed or go unfulfilled. He overcame this difficulty by purchasing supplies from a number of different sources in various parts of the world. He also kept in constant contact with his vendors and carefully tracked their progress.
Market volatility was a third obstacle he had to overcome. He ran a packaging business and so had to adapt to shifting consumer tastes. Customers may choose for alternative packaging or goods for a variety of reasons, including those related to the economy, the environment, and their own personal preferences. Due to economic downturns or crises, some consumers may also cut orders or cancel them. In response to this obstacle, he broadened his business to include other sectors where packaging was a need. In addition, he modified his offerings to accommodate clients' shifting tastes.
Fourthly, he had to deal with shifting regulations. There were many rules and regulations that his packaging business needed to follow. When it came to things like package safety, quality, labelling, recycling, or disposal, he had to play by the book. In addition, he had to make monetary contributions to several government bodies. The procedures and expenses of his company may be affected by these rules and regulations if they change over time or differ from one location to another. He overcame this obstacle by adhering to all of the rules and regulations that were applicable to his industry.
Anthony Magaraci overcame adversity by staying true to his company's core ideals and mission. He encouraged his staff to always improve their work and focus on the needs of their customers. In addition, he was honest, trustworthy, and responsible in his interactions with clients, vendors, and other business associates. He also worked towards his goal of being a preeminent US- and international-scale packaging distributor.
How Anthony Magaraci Created SupplyStream and Revolutionized the Packaging Industry
Despite his success as a packaging wholesaler, Anthony Magaraci wanted more. He hoped to invent something that would revolutionise the packaging market. The necessity for an open, efficient, easy, and environmentally friendly network connecting buyers and sellers of packaging materials dawned on him. As the first online marketplace of its kind, he chose to start SupplyStream in 2023.
SupplyStream is an online marketplace and mobile app that connects businesses who sell and acquire packaging with those that need it. Hundreds of merchants from all around the globe are offering their wares to buyers. They are able to examine product options in terms of price, quality, rating, review, and availability. They may contact vendors for price quotations, product samples, or individualised service. Millions of potential customers all across the globe may see a seller's wares. They have complete autonomy over the pricing, availability, and other aspects of their wares. Customers may provide ratings, reviews, and comments as well.
There are several advantages to using SupplyStream for both purchasers and vendors of packaging supplies. SupplyStream is a transparent, efficient, convenient, and sustainable platform for purchasers. Shoppers have easy access to a plethora of goods from a variety of vendors, all at rates they can afford. They may save both time and money by placing their orders online and having them delivered quickly. They may also lessen their influence on the environment by opting for greener goods or service providers.
SupplyStream gives its vendors more visibility, options, and profits. In this way, retailers may connect with a wider audience in untapped areas. By putting their wares on the web, they may boost sales and income. They may also respond to shifts in supply and demand by adjusting pricing and stock. By using the tools and services offered by SupplyStream, they may save money on operating expenses as well.
SupplyStream introduced a novel platform for trading packaging supplies online, which caused a major shift in the market. The old package distribution system was purged of its intermediaries, its inefficiencies, its difficulties, and its wastefulness. As a result, both packaging material purchasers and vendors benefited.
Conclusion
Trinity Packaging Supply, started in 2009 by award-winning entrepreneur Anthony Magaraci, has since grown to become one of the most successful packaging distributors in the United States. Also in 2023, he established SupplyStream, the first online marketplace for packaging materials, which completely altered the packaging business. With his bold ideas and dogged determination, he upended the packaging business.
What was his secret? He achieved this by attracting more customers and expanding his company with his extensive knowledge of the sector, his extensive network, and his excellent customer service. He accomplished this by providing innovative services at low prices and with quick turnaround times. He overcame obstacles including cash flow problems, supply chain breakdowns, market swings, and new regulations by trying new things and being committed to his goal. He accomplished this by developing SupplyStream, a digital marketplace that facilitates eco-friendly, cost-effective, and open trade between packaging material buyers and suppliers.
Is there anything we can take away from Anthony Magaraci's narrative of success? The lessons we may take away are that success in business requires enthusiasm, tenacity, and originality. To overcome adversity is to seize an opportunity disguised as adversity. From this, we may deduce that 100% client happiness should be our goal. The lesson is that every area or business is susceptible to change.
You Can Also Read Here What is a Torhop Salt Mask and Why You Need It