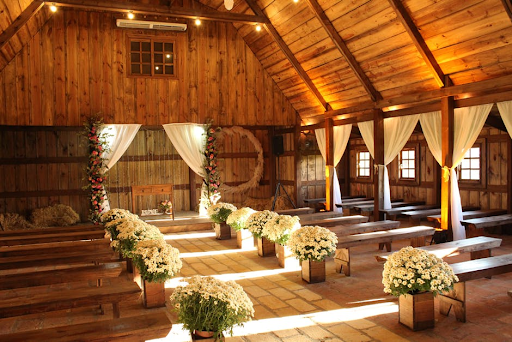 5 Ideas for an Equisite Indoor Wedding
Weddings are a special and memorable occasion for couples and their families. When COVID-19 hit,
Weddings are a special and memorable occasion for couples and their families. When COVID-19 hit, many people started options for indoor weddings to ensure the safety of their guests. This trend continues even to this day.
Indoor weddings offer more control over the environment and a wider range of options for decoration. This makes them an attractive option for couples who want to personalize their special day.
So, if you're interested, here are five ideas for creating an exquisite indoor wedding.
1. Luxury Ballroom
A luxurious ballroom is the perfect setting for an elegant and sophisticated indoor wedding ceremony. The grandeur of the ballroom can be enhanced with the right lighting and décor, such as chandeliers, ornate moldings, and plush furnishings.
Opt for a neutral color palette such as white, black, and gold to create a timeless look that will never go out of style. A ballroom wedding can be made even more special by having a live band or DJ play music for the reception. This will create a fun and lively atmosphere for guests to enjoy.
2. Intimate Library
For a more intimate and romantic indoor wedding, consider holding the ceremony in a library. The warmth and coziness of a library can be highlighted with candlelight, soft music, and an abundance of books as the backdrop.
Create a cozy and intimate atmosphere by arranging comfortable seating. You can also set up floral arrangements and books throughout the space to add a unique touch to the space.
3. Chic Industrial Space
An industrial space is a unique and unexpected choice for indoor weddings. The raw and unrefined feel of an industrial space can be softened with the right décor and lighting.
Consider incorporating vintage elements such as Edison bulbs and wooden accents to give the space a warm and inviting feel. The versatility of an industrial space allows for a wide range of décor options. This makes it a great choice for couples who want to create a one-of-a-kind wedding.
4. Elegant Museum
A museum is a unique and grand setting for an indoor wedding. These potential wedding venues have beautiful architecture and artwork. These can provide a stunning backdrop for the ceremony and reception.
Choose a museum with a collection that is meaningful to you, such as an art museum or natural history museum, to make the event even more personal. Decorate the space with simple, elegant touches to create a sophisticated and timeless look.
You can use elements such as unique flower arrangements and soft lighting.
5. Whimsical Garden
An indoor garden can be a magical and whimsical setting for a wedding. Choose a space with an abundance of greenery, such as a botanical garden, to create a natural and organic atmosphere.
Decorate the space with delicate fairy lights, vintage furniture, and floral arrangements. This can help you create a dreamy and romantic atmosphere. An indoor garden wedding is perfect for couples who want to bring the beauty of nature indoors.
Intimate Indoor Wedding Venue Ideas
Indoor weddings offer a wide range of options for couples who want to personalize their special day. Whether you choose any of the indoor wedding ideas we just shared, you're sure to make it a memorable day for those closest to you.
With the right décor, lighting, and attention to detail, an indoor wedding can be just as memorable and beautiful as an outdoor wedding.
If you're looking for more tips and guides just like this, visit our blog today!